CWops# 3177, from Ramona , CA , USA.
---->
View on Google maps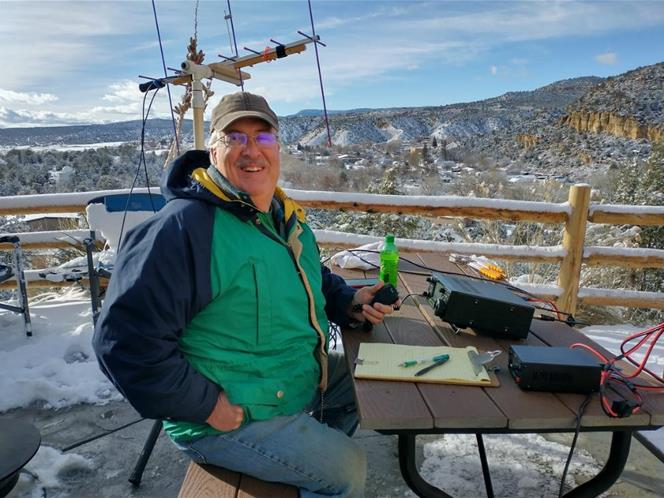 It is an honor to be welcomed into this group.  Many thanks to my CWA Advisor, Hanz, YL3JD, for nominating me, to Rob, K3RB, Jim, N3JT and Jim, WT9U, for their sponsorship, and to my classmates Rich, KB2FGC, Stan, K5VBA, Rich, K0PIR and Brian, K3ES for their camaraderie and encouragement.  Most of all, I'd like to thank my wife Susan for her patience and support and for putting up with the long contest weekends and the rats nest of wires surrounding our home (a.k.a. my "antenna farm").
I grew up in Upstate New York.  My journey into ham radio and electrical engineering began when I was about 10-years old and stumbled across a set of books by Alfred Morgan in my elementary school library.  My dad helped me build a few of the projects in these books and I became hooked on radio and electronics.  This eventually led to a fascination with SWLing and I finally learned the code and earned my Novice ticket as a teenager in the later 1970s.  
Because of the rigors of college and grad school, ham radio got set aside for several years.  Shortly after starting my professional career, I re-learned the code for a second time and earned my Extra ticket and was assigned my current call.  A few years later, I got transferred to the West Coast and once again had to set the radio gear aside, this time for some twenty years.  During this time, I took up scuba diving where I met my XYL.  We eventually moved to our current QTH in the foothills east of San Diego where we opened an alpaca ranch.
Around 10-years ago, I brushed off the dust on my radio, strung up some wire and rekindled my love ham radio – and re-learned the code for a third time!  After a 35-year career in industry as an EE, contributing to a variety of projects involving advanced signal and image processing, I retired last fall and now have plenty of time to play radio.  I enjoy many aspects of our great hobby including contesting, chasing DX, antennas, VHF/UHF, satellites and computer software development.  Currently, I'm working on improving my CW skills and making new friends on the air.  I look forward to working many of you again or for the first time.  God Bless.
This biography is what appeared in Solid Copy when the member joined CWops.