CWops# 2886, from Walnut Creek , CA , USA.
---->
View on Google maps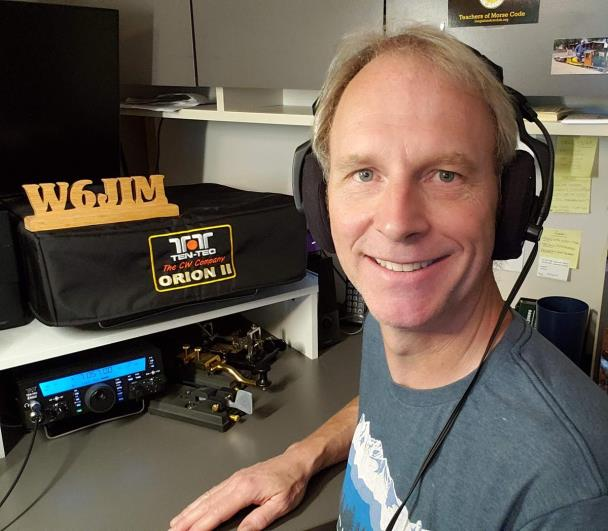 I was licensed as a "No-Code Tech" In 1996 while serving in the USAF. I was granted the call KF6FCV. I did not get to use that call for a few years, because I had orders to report to Misawa Air Base in Japan.
Gordon West WB6NOA taught me all the Morse characters. I listened to his cassette tapes 24/7! As soon as I passed my 13 WPM test for my General license, I was on the air making CW QSOs as 7J7ACM.
I learned the code from Gordo, but I learned CW QSO protocol by primarily working JA stations for my first 3-years as a CW operator. That was a great CW education and the foundation of my CW journey.
In 2015, I retired from the Air Force and moved to my present QTH here in California. While in the Air Force, I was stationed at 14 different bases over 30 years. With all that moving around, I'm still working on my WAS award. That darn Delaware!
I have been a CW instructor with the Long Island CW Club for about 2-years. Over that time I have taught several hundred students basic CW characters as well CW QSO protocol.
So, why CW? The simple answer…I have more fun making CW QSOs than any other mode in ham radio. In fact, my last SSB QSO was in 2006. Maybe it was watching all those WWII movies when I was a kid. Seeing the Morse op passing crucial info to leadership. Maybe it's the fact that it just makes sense that if I want to get the most out of my equipment, CW wins. But, as I said earlier, the simple reason is that CW is just more fun!
Interesting thing about me. When I learned CW I didn't know to wire my paddle for dits/dahs. I made a guess. I guessed wrong. So now I work a paddle "backwards". I'm right-handed and my thumb makes the Dahs and my forefinger makes the dits. Only disadvantage I have found so far is that I must use a left-handed bug, and those are scarce!
I am very humbled and honored to have been nominated and sponsored to become a new member of CWops. Thank you for your confidence. I look forward to contributing to this great organization!
This biography is what appeared in Solid Copy when the member joined CWops.