CWops# 1958, from Columbia , MD , USA.
---->
View on Google maps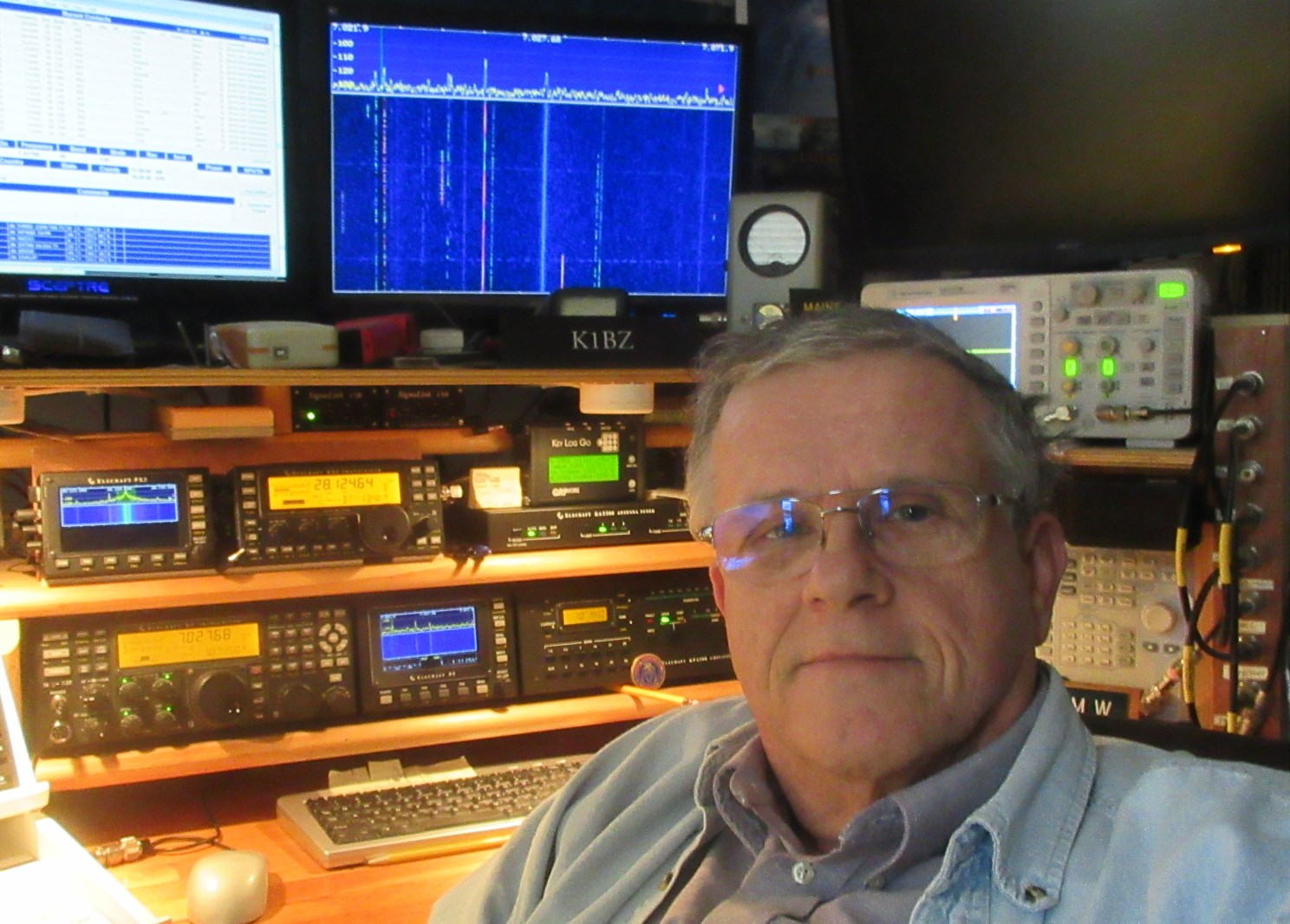 I began my life in radio like many of us as an SWL in the late 60s during my teen years.   I was 1st licensed in 1970 as WN1NMW in Bucksport, Maine.    From there I moved up the license curve to eventually become K1BZ around 1977.    After building a 2M repeater, associated logic, and cavities then followed by a 220 controlled HF station, I drifted out of active ham radio in the mid-80s.
Today I am semi-retired and living in Columbia, Md. with my wife of 40 years, Rebecca. 
I have been very fortunate to have spent my working career intimately involved with High Frequency matters at the FCC in various positions from monitoring watch officer to management and today consulting part time. While my work involved VLF thru low microwave the focus was always on MF & HF skywave.  It was enormous fun and a truly great learning experience which continues to this day.
I've found WSPR and recently FT8 to be excellent tools for experiencing propagation in real time.  The ability to quickly understand the opening and closing of various signal paths is quite unique to our hobby.
CW was refreshed upon my return to ham radio in 2010.   Today my code speed for contest work and DX approaches 30 wpm with a conversational speed around 20.   I envy those of you who can copy fast code in your head and respond correctly with a call sign in a contest.   To be truly conversational with CW has always been a challenge. 
Today my station consists of an Elecraft K Line and various ancillary toys and measurement tools.   After rhombics, beverages, beams, bi-conicals and other antennas over the years I've settled down on simple verticals.  In the past 5 or 6 years I have worked 8BDXCC with a length of #14 CU thrown over an oak tree in the back yard.   It is somewhere near a 1/4 wave on 160.   It has 40 radials and is fed with coax via a 4:1 balun.  The KAT500 can find a solution to everything I've asked of it including 80M where the antenna is near a 1/2 wave. The best part of using an antenna like this not having to fiddle with a rotor.   
If I can hear 'em I can work 'em, I just don't expect too much on the first 2 or 3 days of a major DXpedition. 
When I'm not playing with radio I like landscape photography and railroads.  I work on railroad track for non-profit RR museums.  In the fall, winter and spring I work on the Walkersville Southern RR in Walkersville, MD.   The track gang there inserts upwards of 800 ties under the rail every year and keeps the right of way cleared of all manner of intrusions.   In the summer I can be found working on the Belfast and Moosehead Lake Railroad in Waldo County, Maine, putting wood in the ground and watching trains pass by.
This biography is what appeared in Solid Copy when the member joined CWops.