CWops# 3155, from Townsend , TN , USA.
---->
View on Google maps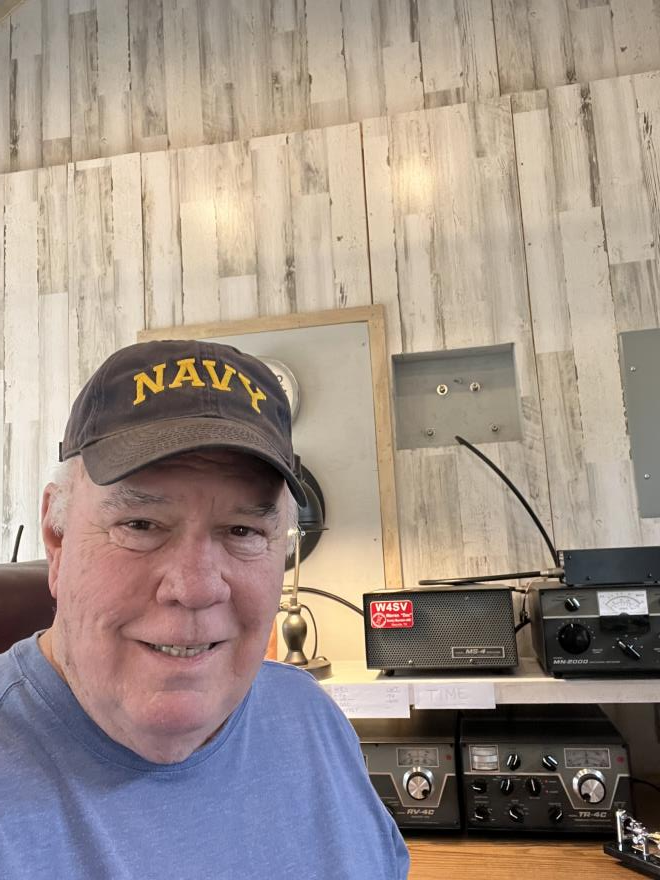 Many, many thanks to my nominator, Greg WB7GR and to my sponsors, Phil W2OZB, Carl W4IF and Barry W4LSV. It is a great honor to be welcomed into such a wonderful organization.
Originally from Alabama, I was 10 when on Christmas 1955 my dad, K4IMQ SK, surprised me with a crystal radio kit. That was the beginning of a lifelong love of radio. By April 1956 I had my Novice ticket, KN4IVH, and worked CW day and night with my DX-35 and NC-125. When I got my General a year later, my dad rewarded me with a Valiant transmitter, an NC-300 receiver and a microphone! I pretty much abandoned CW in favor of the silver D-104.
I was on the air nearly every minute I wasn't sleeping or in school. Of course, prolonged absences were in the future as I discovered girls, sports and cars, went to college, served in the Navy, went to law school, got married, had kids, and made a living.
The mid-70s found me in Colorado, where I was required to have a call prefix in the area where I lived, so I dutifully became W0OJN. My operation was pretty much limited to maintaining a phone schedule with my dad back in Alabama. It was during that period that I acquired the all-Drake rigs that I use today. While there, I got my code required Advanced and Extra Class tickets.
Family issues brought me back to the south in the mid-90s. I got my original call back and was K4IVH until I recently became W4SV. Giving up the call I had known since childhood was not an easy decision.
In the fall of 2021, I decided to break out the old rig and get back into ham radio. This time, I'm all CW. But I was more than a bit rusty.
I was accepted to the advanced CWAcademy and was so lucky to have a world class HST competitor, Fulvio HB9DHG, as advisor, and a great class of stateside and European students.
Now, 65 years after my radio career began, I'm newly retired. My old Drake TR-4Cw and L-4B are refurbed and still work great. I'm not a contester; but I sure enjoy the excitement of CWTs and like chatting with new friends.
None of this would have been possible without the enthusiastic support of my incredibly wonderful wife, Cyndie.
Hope to see you on the lower end of the old HF bands.
This biography is what appeared in Solid Copy when the member joined CWops.