CWops# 3113, from Pewaukee , WI , USA.
---->
View on Google maps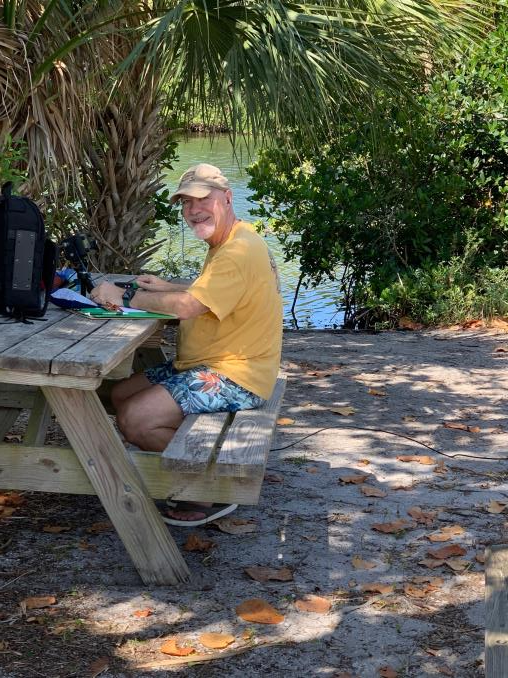 Thanks for welcoming me into the group. I'm looking forward to participating in the CWTs, SSTs, CW Open, and good old ragchew (attention QTXers).
I now operate CW 99% of the time and only venture onto SSB when out activating a park for POTA. It's only fair to share the activation with those who have yet to appreciate code. My passion is activating parks. My practice is hunting them. All CW. All QRP. I like challenges.
In high school (1970), I got my Novice license, built a transmitter from the ARRL handbook, bought a Hammarlund HQ-110 receiver, bought a key at Radio Shack, and received a generous supply of crystals to get me on 15m and 40m. I studied code from some vinyl records and was able to muster enough confidence to work more DX than NA stations…pure luck.
Like many in this wonderful and all-encompassing hobby, I took some time off to focus on a radio broadcast career on the creative side (on-air, production, management) and then moved into advertising and marketing agency work. You're gonna kill me when you find out I've traveled extensively for work and barely thought of bringing a radio to play with. I was too busy taking the back roads and learning about other cultures firsthand.
I got back into the hobby in 1984, relearned the code and earned Technician and General Class the same day at the FCC office in Chicago. My call sign, N9EEE, is also pure luck. A friend challenged me to work 10 contacts at QRP, and I was hooked. The bands were crazy open, so working a station using a light bulb as a dummy load was doable. And then work got really, really, busy, so the radios went back on the shelf.
I live in the Lake Country area between Milwaukee and Madison, Wisconsin. I was nearing retirement after a 20-year ham radio hiatus and thought I should learn what retirement might look like, headed to a swapfest a couple of miles from home and was encouraged by some really nice guys with the Westside Radio Club to buy a cheapo Baofeng and get back on the air. And my interest was rekindled. So was my interest in CW. In the past, CW was a requirement. Today, it's a fast growing sport. I forgot how I latched onto the CW Academy, but taking a Beginner class with Kate Hutton (K6HTN) was the fuel I needed to re-enter the land of dits and dahs. Many thanks to the CW Academy and my advisors Basic with Tom Weaver (W0FN), Intermediate with Roland Smith (K7OJL) and Mike Ihry (N5KB) for instilling a work ethic that has sunk firmly into my noggin and right hand. I'm having so much fun on QRP CW, there's no time for any other modes. I plan to give-back as an Advisor in an upcoming CWA session later in the year.
This biography is what appeared in Solid Copy when the member joined CWops.