CWops# 2770, from Vienna , Vienna , Austria.
---->
View on Google maps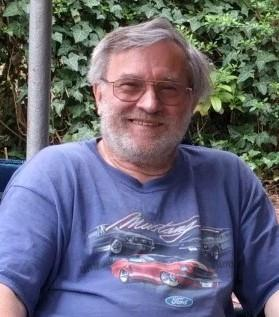 I want to thank Herbert, OE6FYG for nominating me to CWops and my sponsors for sponsoring me for the club. I am glad to be able to join a huge number of fb CW ops all around the world.
Aged 17, I was able to go on the air with my brand new call OE1TKW, that was 1973. Working with a CW only rig for the first years, CW remained my favourite mode until today. What a happy day when the station was finally rigged with the famous Drake 4C twins, which served me a long time.
With time I was able to gain more experience and CW speed. I was honoured to represent Austria in two HST championships and I like contesting, also in teams e.g. with OE0HQ.
I am now retired after a busy work life in the power control business. Despite this, I was able to earn CW DXCC Honor Roll and finally Top Of The Honor Roll in mixed mode, leaving me now with casual DXing.
Business travels often brought me to the USA, I got to like Minneapolis, MN very much.
A friendly ham community there was the reason I wanted to also pass the US ham exams and I did so up to the Extra Class with CW at the St.Paul Radio Club. I was lucky to also meet Paul, K0LNF in his famous ARCC consignment center.
I enjoy collecting all sorts of telegraph keys: straight keys, sideswipers, bugs and electronic keyers (non-iambic). With time, a fine collection of keys, preferably Vibroplexes emerged. It was probably caused by my first encounter with a green based Vibroplex Original Bug which someone was lending to our DXpedition team and I struggled to master it as a newcomer. Ever since then I try to find this bug again, but I never came across a green based Vibroplex. It is easy to imagine I liked the US radio flea markets very much, Vibroplexes at nearly every table. I use my collectible keys by and by on the air instead leaving them behind glass windows.
My other hobbies are sailing, tennis, archery, kayak and Canadian paddling.
I look forward meeting you in the CWT activities and anywhere in the CW bands! Occasionally you will also find me with the contest call OE1H.
This biography is what appeared in Solid Copy when the member joined CWops.