CWops# 3153, from Englewood , CO , USA.
---->
View on Google maps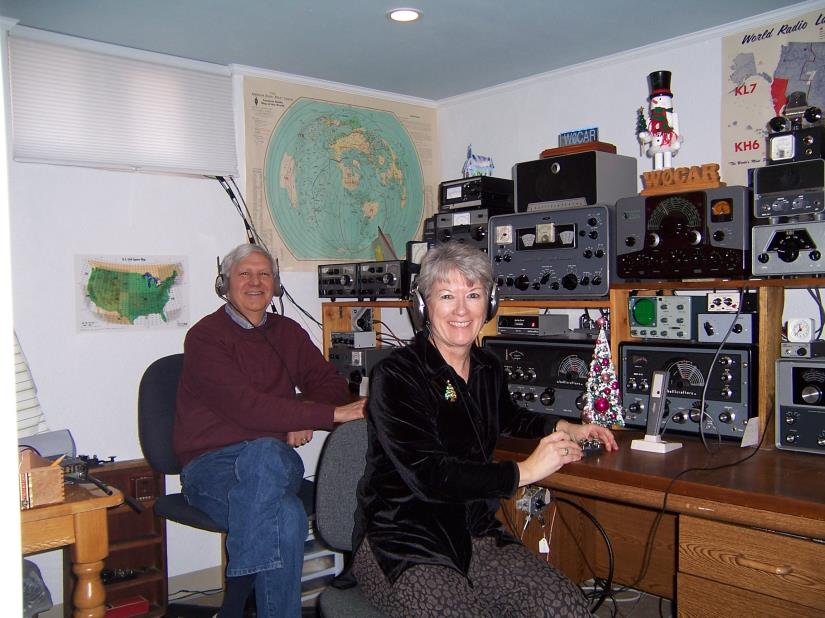 Greetings from Colorado!
I was certainly pleased to receive my membership invitation via Jim, N3JT on April 1st (!). I particularly thank Dan, W8CAR, for nominating me and for continuing to remind me that great fun was to be had if I would just start participating in the CWTs – he was correct! I also thank my sponsors for their instant response to my nomination: Rob, K6RB; Jim, WT9U; Chas, K3WW and Jamie, WW3S. Much appreciated Gentlemen!
I am blessed to be a husband, father, and grandfather. Following university studies and a tour as a USAF officer, my career revolved around petroleum geology and geochemistry. I was employed both in industry and as a professor (now emeritus) at the Colorado School of Mines.
First licensed in 1964, I have been continuously licensed since 1968. In addition to CW (if you ever hear me on Fone, W8CAR will at the other end), I enjoy restoring and operating early 60s boat anchors and building small tube projects.
I held an Advanced ticket (WB8AHH) from 1968 to 1978, when I received my Extra Class ticket, in the days of FCC examiners and 20 wpm code tests. I am a Life Member of ARRL and belong to the Denver Radio Club.
My radio obsession began as a SWL. I lived in Charleston, WV, in the days of Cold War mega-shortwave stations. I was fortunate to meet Joe, now KA8VZB, in the 8th grade. He had a Lafayette KT-135 regen that worked quite well. My parents were supportive of my SWL dreams and I built a Knight Span Master for Christmas – which I still have in the Shack!
When we moved to Euclid, OH, Dan (W8CAR even then), introduced himself on my first day in the 10th grade. He was instrumental in setting up my Novice exam. I expected to receive a great call like his – but instead became WN8OQW, which (at 5 wpm) seemed to take most of a day to call CQ with my DX-60. However, I was eventually able to select W0CAR to honor our life-long friendship. Noted CWops member Ron, K8NZ, also went to Euclid HS!
The picture shows me wearing my (shockingly uncomfortable) Brandes Superior cans that I used with the Span Master. My Bride, Mary, knows how to use a straight key, having been a CW & RTTY operator in the US Army in Germany in the mid-70s. Sadly, she has no interest in getting her ticket, but after a career in statistical analysis, she enjoys gardening, quilting and playing the flute in her Church choir.
My modern rig is an Elecraft K3-line. We have a city lot, but I have bent a 135ft dipole around it and have an A3S on a roof tower. This seems to play quite well – even during 160 m contests which I always enjoy.
I hope to work you during future CWTs and, so I may try to give back to our wonderful hobby, during the SSTs and new MSTs.
This biography is what appeared in Solid Copy when the member joined CWops.