CWops# 2782, from Ardmore , OK , USA.
---->
View on Google maps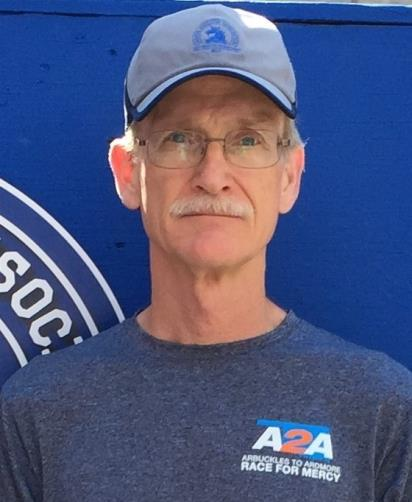 Thanks for the opportunity to join such a fine group of Amateur Operators. Special thanks to those that had the confidence in my skills to nominate and sponsor me.
I am a member of SKCC #13242, Life Member of INDEXA, Life Member of ARRL, member of QCWA, and 10-10 International.
I am a recent widower. My wife Georgia was KB5DCV and we were married 37 years. She passed on January 3rd, 2021 from Alzheimer's disease. I have a daughter, Dana, that lives in Brooklyn NY. My dad is 97 years old and his callsign is WA5YON.
I was born in Dallas, Texas, raised in Rochester, NY, and have lived in Ardmore, Oklahoma since 1969 except for shorts stints in Durant, Oklahoma and Orlando, Florida while attending college.
I am 68 years old and a retired Electrical Engineer. I worked in tire manufacturing for the same company for 43 years. Most of those years were spent in electrical controls design, machine automation programming and project management.
I became interested in radio during my early teen years. My dad was a radio operator on an LST during WWII so when he discovered my interest in radio he suggested I consider Ham Radio as a hobby. We decided to study for our Novice license together. We made a simple key out of a piece of spring steel. It wasn't long before we passed our Novice test in the spring of 1968. My callsign was WN2GTQ and my Dad's was WN2GTS. Within the first year I had a 20 WPM ARRL Code Proficiency Certificate and I had graduated to a bug. By the time I received my General class I was using a Heathkit HD-10 Keyer which I later connected to a Vibroplex Vibrokey.
I have been active all the years that I have been licensed, some years more than others. During those years I have mostly enjoyed DXing and Casual Contesting. Recently I have returned to the joy of Rag chewing.
The CW mode has always been my passion and I use CW about 90% of the time. I also operate, SSB, RTTY and FT8. Most of my activity is on the HF bands.
My CW operating goal is to increase my speed and become more proficient copying in my head. I find the CWops Test very enjoyable and I have already noticed improvements.
I have restored a few Vibroplex Bugs but my pride and joy is my I1QOD Magnetic Prestige Chrome BUG. I am awaiting delivery of my I1QOD Marconi Deluxe Straight Key.
My current station consists of a FlexRadio 6700, FlexRadio PGXL Amplifier, and a 4O3A 8X2 antenna switch. Antennas currently include a EFD for 80-10, Bazooka for 40 and a C3S Yagi for 20-15-10. My latest project will consist of reconfiguring my station into a Rack assembly. I also have my original Novice station consisting of a Heathkit DX60B and HR10B.
Besides Ham Radio I am a avid Marathon runner, enjoy woodworking and gardening. I hope to meet many CWops on the bands.
This biography is what appeared in Solid Copy when the member joined CWops.