CWops# 2970, from Grand Blanc , MI , USA.
---->
View on Google maps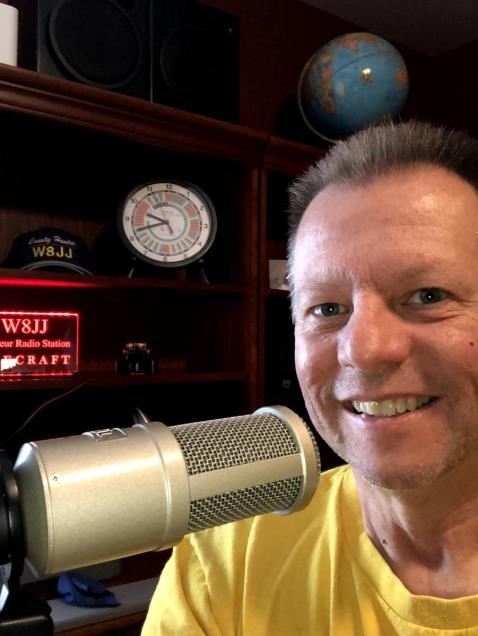 First, let me say thank you for the nomination by K3WJV and the sponsorships from AE4Y, KB4DE, and W6SX. I am humbled by this opportunity and honored to be a CWops member. The goals that I have set are to improve my operating skills, build personal relationships with members, give back to the amateur community, and have fun!
I've been active since 1992 and have always been drawn to CW contesting. However, my desire to participate is often stronger than my skill set. I consider myself as an intermediate level CW operator. I tend to prefer the North American contests as opposed to the worldwide events mainly due to my modest antenna installation.
Now, I want to build accuracy, speed, and endurance. I'm hooked on the CWT and SST events and find them fun, challenging, and frustrating at times. However, some discomfort provides motivation as I believe learning takes place right on the edge of frustration.
Fun fact: I have worked and confirmed all 3,077 U.S. counties and hold USA-CA Award #1203 sponsored by CQ Magazine. This challenge took 9.5 years to accomplish. I've also activated 485 U.S. counties while operating mobile and enjoy being on that side of a CW pile up! While I do enjoy working DX, I'm not actively chasing awards. Perhaps when I retire (again) this will be my next challenge.
Jennifer, my wife of 26 years is not a ham and really thinks what we do is crazy. However, she is very supportive of my radio pursuits. She is an elementary school teacher. This is handy when I need to know things like: What is the turning radius of a Yagi with a 24' boom and a 37.5' element? She's always a good sport and plays along with my crazy antenna dreams. I'm a social scientist and she's a math wizard. So, I defer to her for important antenna design details.
I spent over twenty years working in corrections at the state level and did some local law enforcement work as well. After retiring from the State of Michigan in 2007, I returned to college and earned a Ph.D. in the social sciences. Currently, I'm a tenured associate professor of criminal justice at a state university in Michigan.
My other hobbies and interests are precision rifle shooting and I'm a fan of Bluegrass music. Mostly, I enjoy spending time at our cottage in northern Michigan reading, watching logs burn, and playing radio during the cold winters.
Visit my page on QRZ.com for station details and more information. Best 73 and I look forward to getting involved and building many enduring friendships.
This biography is what appeared in Solid Copy when the member joined CWops.