CWops# 1976, from Thessaloniki , Thessaloniki , Greece.
---->
View on Google maps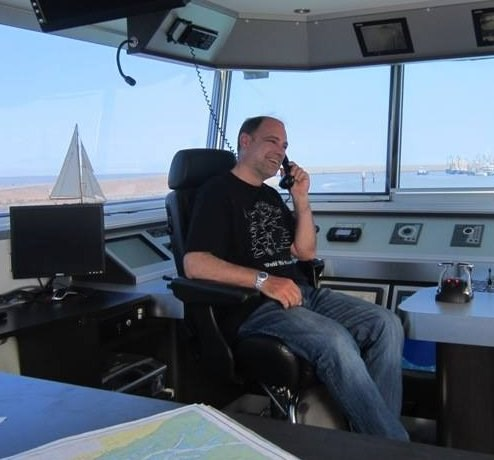 Hello everyone! I am Theofanis, living in Thessaloniki, Greece.
Born in 1964, started as a SWL/DXer in my teens, listening to broadcast from all over the world and collecting QSL cards from the International stations. Happened to listen to radio amateurs on the ham bands having a QSO and decided I would like to contact them also. Joined the local Amateur Radio Club and got my license in 1990 with the call sign SV2BBK. In order to get my license I had to pass CW exams. My first years QSOs were on SSB but since I was trained on CW I thought why not to use my skills and make a contact using that mode. After my first CW QSO I was hooked! Started to make more CW QSOs and now I operate on A1A mode almost exclusively. If you hear me on voice must be a very special reason. Can't remember when was the last time.
Have been operating all these years using straight key and was stuck at 18-20 wpm. I decided to increase my CW head copy and sending speed so purchased a paddle last year and applied for CW Academy. Thanks to Level 3 Class and Jerry's, AC4BT help and advices I have seen an instant improvement on my CW. Was recently nominated as a member of the Club and was happy enough to soon gather the needed sponsors -thank you gentlemen- and invited to be part of CWops.
I don't like so much "599 TU" QSOs and I am not a contester, prefer friendly contacts and rag chewing but have to admit that the CWops weekly contests proved to be very helpful for sharpening skills and meeting other CWops Club members.
My main operating rig is an old Ten-Tec Corsair II, running barefoot and my antennas at the moment are half-wave dipoles – Inverted Vee. Using straight key, cootie, dual and single lever paddle. Single lever being my favourite lately.
My other hobbies are mountaineering, skiing, biking, sailing, star gazing, watercolour painting and sometimes I play the piano.
It's great to be part of this prestigious group, looking forward to growing my CW skills and seeing you on the bands!
This biography is what appeared in Solid Copy when the member joined CWops.