CWops# 2215, from Powell , WY , USA.
---->
View on Google maps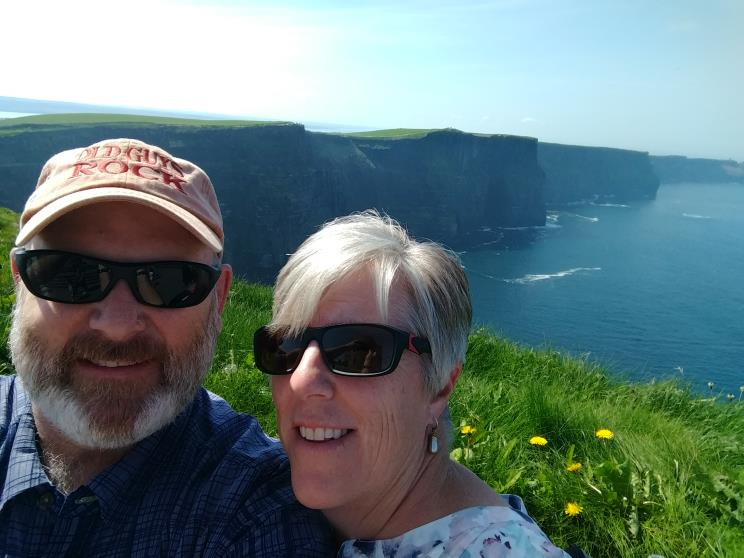 Thanks to Hank W6SX for nominating me and all of those who sponsored me.
I was licensed in the spring of 2014 and received my first call KG7KBS. I have also carried the call WY7FRV. Then about a year after earning my extra I picked up the N7MQ call.
I had some early exposure to radio when I was a teenager while growing up in Anchorage, Alaska. I had a buddie that was using SSB on the CB frequencies and making contacts into New Zealand and Australia. I quickly became interested and was able to set up my own station for a couple of years, but after leaving for college and life hit, I really never had any contact with radios again, except at work.
Fast forward to 2014, my son and I had really fell deep into the 4×4 world. We set up some CB's in our rigs but they were not adequate. My son Monte KG7LSU suggested we get our ham licenses, so we did. After that happened I fell deep into the rabbit hole of ham radio. I just really wish I could have found this hobby earlier. Since receiving my license I've participated in race events,put up my own solar powered repeater with a 45' tower, I host the XLX307 reflector connected to the multi-protocol Quadnet Array, portable operations, and list keeps growing.
I started becoming interested in CW and I have always wanted to learn it. After trying to learn myself I ran across the DITDIT.fm podcast where I learned about the CWops Academy. I signed up and was placed into class last fall with Bill K0MP. What a great experience! Bill was a great instructor and kept everyone engaged, challenged, and gave extra help where it was needed. I've thoroughly enjoyed my learning experience and working others in CW. One of my big reasons for learning CW is to start doing SOTA, which I plan to start doing this summer.
My current station is an IC-7100 and a newly placed Steppir 18E on a HDX-572 tower. I'm currently working on an option for 80m.
I've been married to my wife Megan for 30 years and we've successfully raised three kids together. So far she has tolerated even the tower in the back yard. We look forward to exploring the country and foreign lands in the future which I'm sure I'll have to get a new radio for. I'm thinking for SOTA of course hihi. I hope to work everyone in the CWT's soon.
This biography is what appeared in Solid Copy when the member joined CWops.