CWops# 2607, from Deux-Montages , QC , Canada.
---->
View on Google maps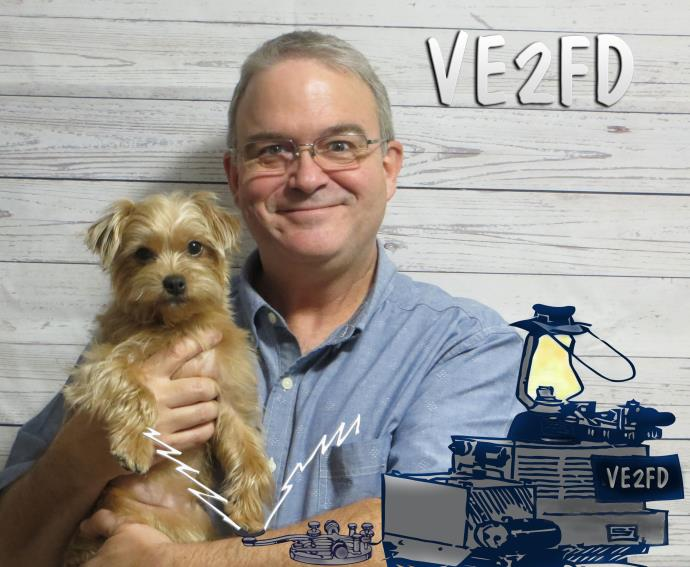 I would like to thank Claude Duberger, VE2FK for my nomination and my sponsors VE2ZM, W0UO, K0WA, N4AF, AA3B, KV0I, W8CAR and KE8G to the CWops organization. Also, my CWA advisors Joe Spencer, KK5NA and John Comella, N8AA that provided me with the proper roadmap in obtaining solid copy of CW and ways to keep improving my copying skills.
Morse code for me has been around during my entire career with the Department of Communications (Federal Government) here in Canada when I started as a radio inspector and examiner and had to acquire 25 WPM+ back in 1982. I evaluated professional radio operators seeking their operator certificates (sea, air and land) and amateur radio operators at all levels. During those years, I was also pleased to give back to students seeking to learn Morse code by helping them and tutoring them towards gaining their certificate of proficiency in Amateur Radio. I must say though, it was not as efficient back then as what CW Academy is now offering.
It has been a pleasure to work within the radio spectrum management field in so many different aspects and will treasure what this precious natural resource (radio frequencies) has provided me as far as challenges over the years in my career and as a hobby in Amateur Radio. The evolution in this field continues to amaze me by seeing what it continues to offer as far as services. There is still a lot to discover! I retired after 35 years of service in 2017.
My station is a Flex Radio 6600 with a Maestro operating at 100 watts into a rooftop mini tower with a Hexbeam and endfed antenna.
I am also a proud member of the Contest Group of Quebec and participate in the weekly CWTs and many other CW contests.
Other hobbies I enjoy are website, graphic design and watercolor painting of nature images and landscapes.
I am excited to participate in CWops activities.
This biography is what appeared in Solid Copy when the member joined CWops.