CWops# 3249, from Verdun , QC , Canada.
---->
View on Google maps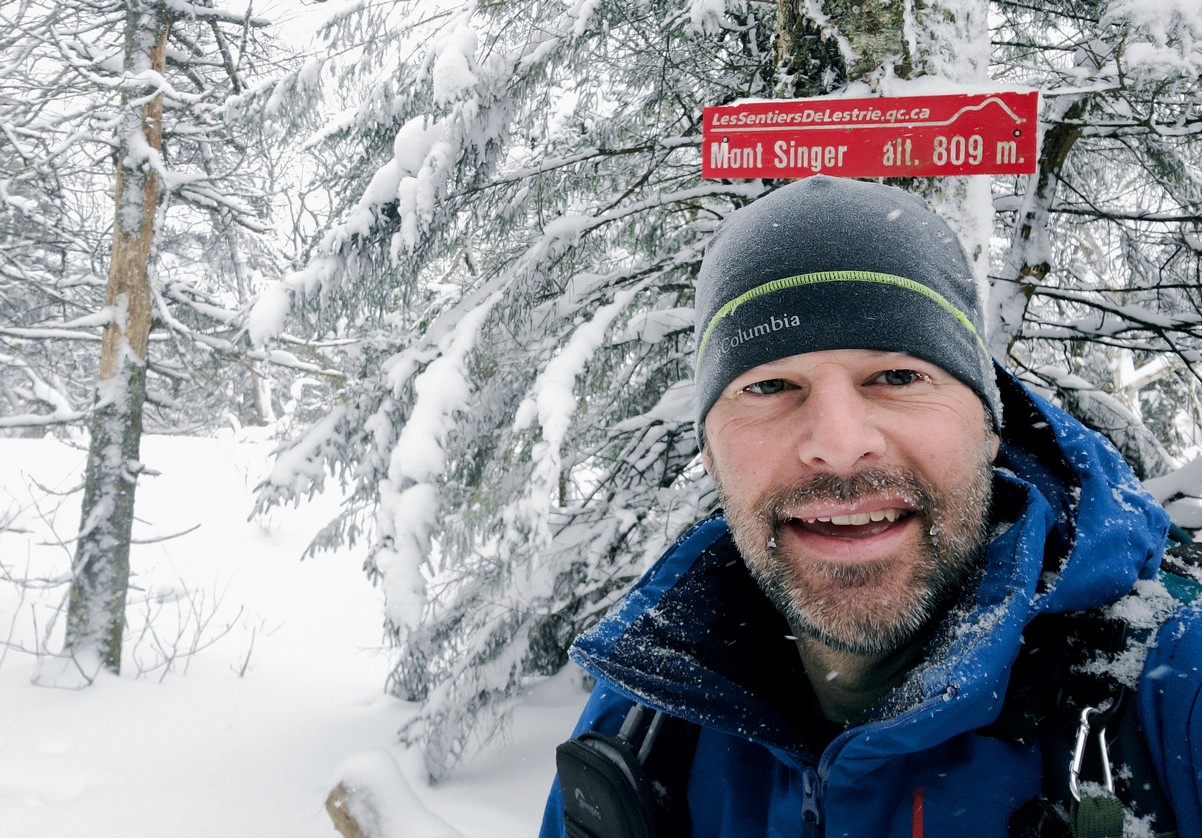 I was exposed to CW at the Montreal University radio club VA2CEP while getting my electrical engineering degree in the mid-nineties. CW always amazed me, but it seemed overwhelming and I had no time for it. I nonetheless designed and built a 20m HF receiver for my graduation project. Ever since, my soul was into ham radio despite not being active.
Fast forward 2.5 decades later and the CW bug hit me again for good. Being a professional radio system designer, I bought an SDR receiver to listen to some VHF/UHF implementations that I designed in my area. It didn't take long before realizing I could SWL the HF bands with the newly acquired SDR. Hearing CW again was all I needed to get hooked. The timing was perfect, we were under COVID curfews in Quebec, I was working from home and was walking every day to break free from sitting in front of computers. I literally learned CW while walking.
Self-learning was done through smart phone applications. Starting from scratch, it took me 23 months to reach decent mind copy at 30 wpm and get the honor of joining the CWops community. But to be honest, I didn't really start from scratch, I knew how to copy "SOS." The learning journey has been exciting from day one and learning is far from over. I still walk every day and enjoy reading news in CW, every month a little faster.
My favorite Android apps have been Morse Mentor for Koch learning, then Morse Player for reading eBooks, webpages and news. The latter application is great because it ignores undesired characters so there is no need for manual text cleaning beforehand. You just need to cut and paste whatever you feel like reading. Take note that I am not affiliated in any way with these apps.
Early into the learning journey I discovered the existence of SOTA. In November 2021 while hiking with my 2 teenagers, I forced myself to try SOTA for the first time. I did not expect so much enjoyment. The pileup was a little overwhelming, but it felt comforting in contrast with the brutal conditions on the summit. I managed to activate 33 summits over the course of the following year, not yet one year in fact, in heavy snow for the most part. CW made me discover the pleasures of winter hiking, and alpine skiing now feels bland in comparison. Beyond SOTA, I enjoy conversational QSOs and plan to do it much more in the coming year. Hope to meet you on the air for some QTX!
This biography is what appeared in Solid Copy when the member joined CWops.