CWops# 2762, from Baria , Puglia , Italy.
---->
View on Google maps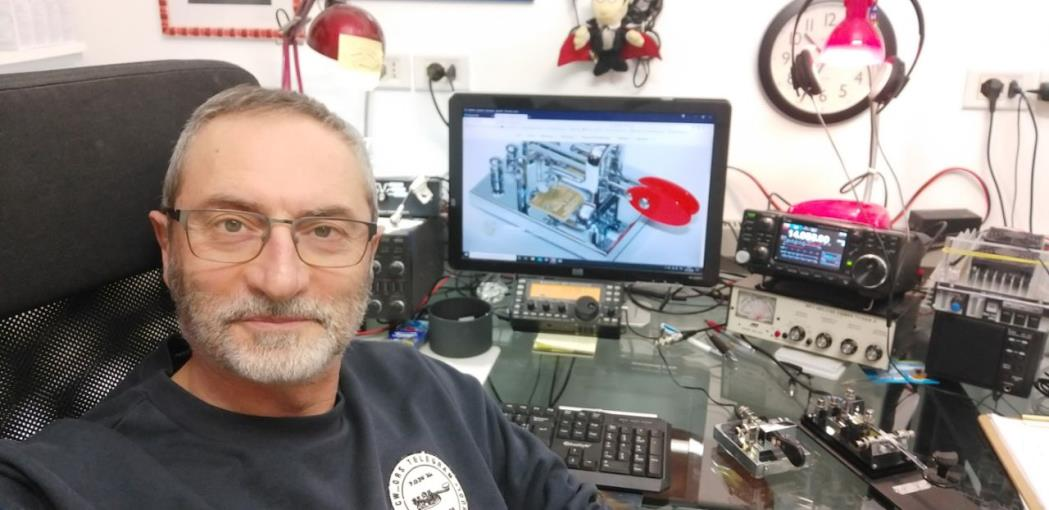 Hello friends, thank you for admission to your group, thanks also friends who have proposed and supported my candidacy: Miki (IZ2FME), Vanni (I5ECW), Joop (PG4I), and Max (I8NHJ). I'm very honoured to be part of your group.
This is for me an opportunity to continue my study of CW and improve in the practice of this Noble Art.
I'm 62, I'm a doctor, I have always worked and continue to do so, in field of emergency and urgency. Over the years I divided my work activity between surgery room, emergency department and currently, hyperbaric chamber.
My hobbies are radio, of course, scuba tek-diving, Aikido (3° Dan black belt) and photography.
I married to Antonella, her gave me a beautiful daughter, named Anna Agata.
I have been licensed since 1992, my call sign is IK7UKF.
After taking the examination, I actually worked very little in CW until I forgot it, great mistake, being more interested in SSB, packet and RTTY.
After a hiatus of 8 years, I went back to radio in 2015. At the end of 2017, the great love, which suddenly broke out without anything that could it make foretell. I remembered that there was a beautiful thing called telegraphy, but that I had totally forgotten. From that moment on it was a continuous and no-stop gallop to try to make up for lost time.
I applied myself daily in the study of CW, which I had to learn from the basics again. After several months my first QSO and my first CQ WWDX CW arrived. As the number of my QSOs increased, I rediscovered a world that I thought had disappeared, a world of friends and teachers who had something to offer to others.
At that point…I unplugged all the microphones from my radios. Now I only work in CW.
To find new study mates and sparring partners, I created a chat on Telegram, exclusively CW oriented, which now gathers about 400 radio operators.
Now we are four admins in this group and other one is Ben (I8QFK) a very good CW teacher and a very good friend of mine, he's also a CWops member.
We organize basic and intermediate courses on line, sked on air, a CW Italian activity every Monday evening and in 2020 we organized our first contest.
As for me, I must say I don't really like world of contests, in fact there are very few in which I participate. Probably, if I have to choose between 50 QSOs and a friendly chat whit a friend, I would choose the second. This is because I consider rag-chewing a bigger pleasure and a continuous training.
This biography is what appeared in Solid Copy when the member joined CWops.