CWops# 2163, from Askim , Väatra Götaland , Sweden.
---->
View on Google maps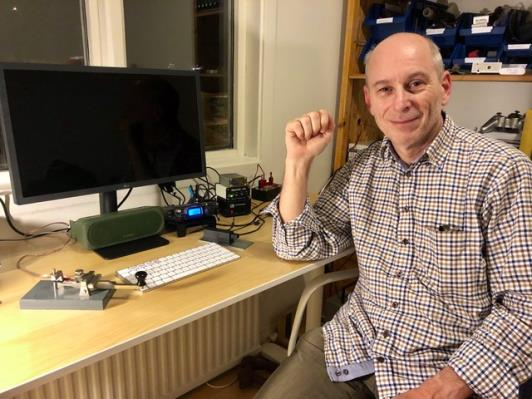 First, I want to thank my sponsors!
Born in 1962, started as licensed ham back in 1978 when I was 16 years old. Built the Heathkit HW-8 as my first rig. A rig that I had a lot of fun with, running a lot of DX on CW with only 3w and a wire antenna.
Served as radio operator at sea in the Royal Swedish Navy during the cold war in the beginning of the 1980´s.
Family life, career and living in apartment made me almost silent for a long time. Since last year I am back on the bands again with the motto "Doing more with less". Back to the roots running all QRP and almost exclusively CW. Very pleased to realize that there was a whole lot of CW activity still on the bands. I have put up a ladder-line feed doublet witch I also use as a Marconi T-antenna on 160m.
Besides ham radio I am also doing ultra-trail running. I am trying to combine this activity with portable outdoor radio operating. Next year the first week in February I will be active from the Canary island La Gomerra doing some hiking with my wife. You might also hear me in the summertime when I am out sailing with our sailing boat S/Y Ellenott ­operating /MM.
I have recently picked up contesting using my special signal SD6F. Trying to participate every Wednesday night in CWT and other major contests like SAC and CQWW, all of course on CW and QRP.
Really looking forward to be a part of CWops and all the activities arranged!
This biography is what appeared in Solid Copy when the member joined CWops.