CWops# 2002, from Hendersonville , NC , USA.
---->
View on Google maps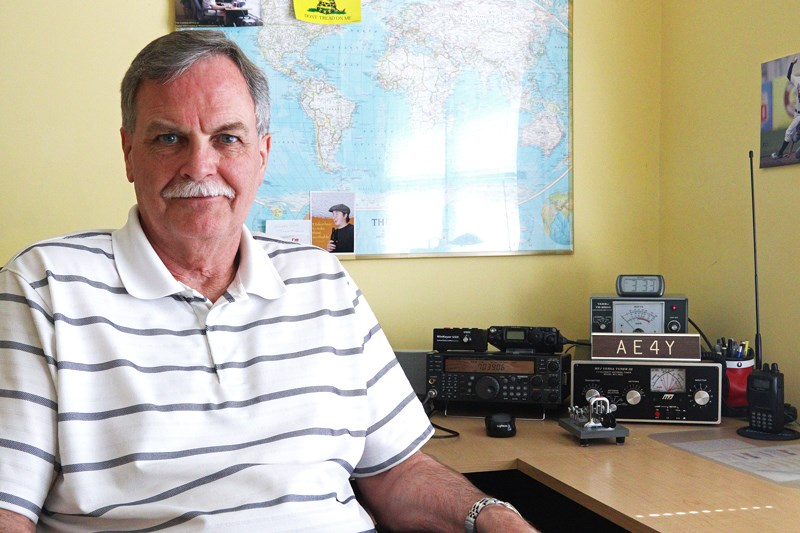 I was first licensed in 1968 as a Novice with the call: WN4JYB.  A little over a year later, I upgraded to Advanced Class and became: WB4JYB. 
That call was entirely too long for efficient CW operation, so in 1977 when the FCC began issuing 2X1 calls, I upgraded to Extra and became AE4Y which is much easier on the paddle hand.
My first station was located in my family's den which of course contained our TV.  I was allowed operate, but phone was not permitted as it would interfere with the viewing.  So, I put on my headphones, bought a Vibroplex bug, and became a CW operator.  I've remained so for the past 50 years.
Over the last 15 years, my station has slowly become "minimalistic".  Gone are the KW amp, the tower, and the beams.  What remains is an aging Kenwood TS-570D transceiver, a newly acquired FT-818 for QRP work, and an old MFJ 962C antenna tuner which loads up my neighborhood friendly (mostly invisible) all band dipole.  I keep an ear on the local 2M and 440 repeaters with my Yaesu FT-60R HT.
You can find me chasing DX, contesting, and most recently chasing summits (as in mountain tops) with the SOTA group.
I retired in January 2018 after 40+ years of working in a variety of human resource and manufacturing management positions.
This biography is what appeared in Solid Copy when the member joined CWops.