CWops# 2863, from Washougal , WA , USA.
---->
View on Google maps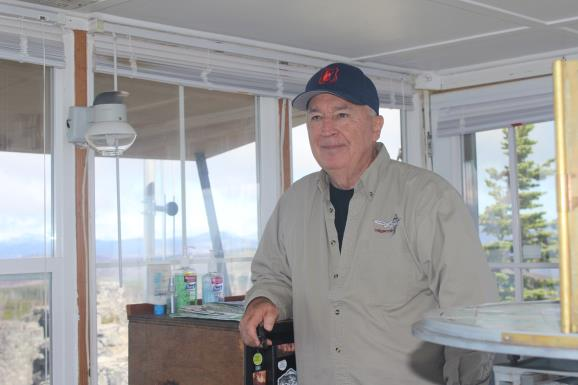 My picture was taken at Sugarloaf Lookout in the Washington Cascades, where I work for the Forest Service during the summer.
I am a retired airline pilot and US Air Force pilot. The summer lookout job gives me a great opportunity to practice my ham hobby. My rig there is a Xiegu G90 connected to an Alpha Antenna JPole Jr. or EFHW wire. This is a great spot for QSO contacts and SOTA chasing. My season starts around the second week of July and lasts until mid-September.
I am looking forward to the CWT mini contests each Wednesday as well as QSOs from other CWops members.
This biography is what appeared in Solid Copy when the member joined CWops.