CWops# 2845, from Villamayor de Gallego , Zaragoza , Spain.
---->
View on Google maps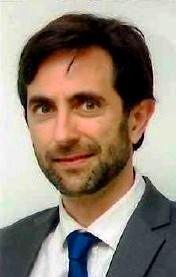 Greetings from Spain.
This is José EA2KV, born in 1971 at Zaragoza city and currently living at Villamayor de Gállego, small town 5 km away from the city, countryside, where I'm the only ham.
Glad to join the CWops club and thanks to SQ9S for nomination as well as the sponsors.
Started my interest on radio on the late 80s and finally licensed in 1992 when CW learning was still required. I have always been a CW guy but not leaving some SSB, and occasionally digitals. Loving DXing, contesting, building kits and wire antennas.
At present, my station setup is as follow: XXX
Antennas Hexbeam + EFHW wire for 80 M + V/UHF.
Transceiver Yaesu FTdx101D
PA Henry 2K Classic, floor desk (aka washing machine, old piece but never let me down)
Nothing fancy in shack but fun enough.
About keys, I have been running vertical, bugs, iambic but the one I like the most is my Begali Sculpture.
I'm member of URE and just landed to CWops, also member of EMCOM Spain, and member of the Scout group of my town sharing with the kids the radio spirit and being on the air during JOTA events.
Apart from radio, my interests are mountain biking, mountaineering and socializing.
This biography is what appeared in Solid Copy when the member joined CWops.