CWops# 1973, from Westerly , RI , USA.
---->
View on Google maps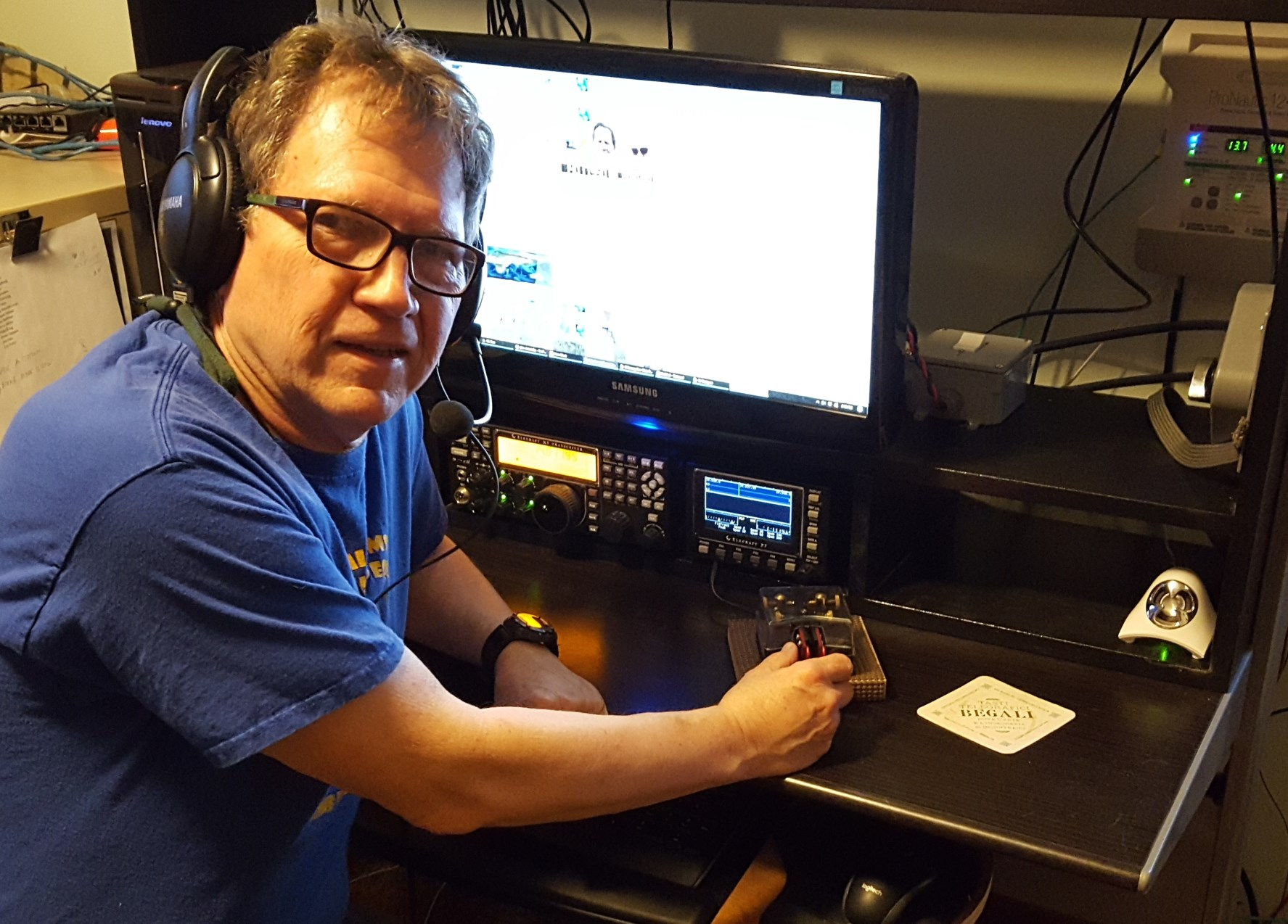 While in college I learned that several of my friends were hams, started hanging out at the school club's radio station and eventually earned my Novice license as WN3VYX. Unfortunately, I made only a small handful of QSOs before college graduation, then life intervened and I sadly allowed my license to expire. A few years ago my interest in amateur radio was rekindled when I attended Skywarn training, which led to my Tech license, KB1VPP. Shortly after that I upgraded to Extra, obtained my vanity call, AJ1DM, bought a used HF rig from one of those original college friends, and it was off to the races.
My HF rig is an Elecraft K3, feeding a small collection of wire antennas up in the trees. I have just started playing with a Mountain Topper 3-band QRP rig and hope to take it /p as soon as the weather breaks. I also do a little bit of VHF/UHF, with both hand-held and mobile rigs.
In radio, as in my life in general, I am a jack of all trades and master of none. I dabble in DXing, contesting, rag-chewing, QRP, antenna building, emergency communications, kit-building, and mentoring/teaching/VEing.
I'm primarily CW these days, except for SSB skeds with my college friends and VHF/UHF work with my local radio team (the Westerly Amateur Radio Team).
Besides CWops, I am a member of several organizations that support CW: SKCC #8907, FISTS #15698, NAQCC #6125, and FPQRP #3393.
In the non-radio world I am a retired chemical engineer, married 42 years to the love of my life, and have three grown-up children living in three different time zones. I live in beautiful Westerly, RI, just a few miles from the Atlantic Ocean. I enjoy growing heirloom tomatoes, woodworking, computer programming and emergency medicine (as an EMT) and am a member and past President of the Rotary Club of Mystic, CT – as I say, a jack of many trades, but master of none!
My thanks to my CW Academy advisors, Christian W4ALF (Level 2) and Jerry AC4BT (Level 3), for inspiring me to keep improving and using my CW skills. Now I look forward to extending my circle of friends to include the greater CWOPS community.
This biography is what appeared in Solid Copy when the member joined CWops.