CWops# 2018, from Virginia Beach , VA , USA.
---->
View on Google maps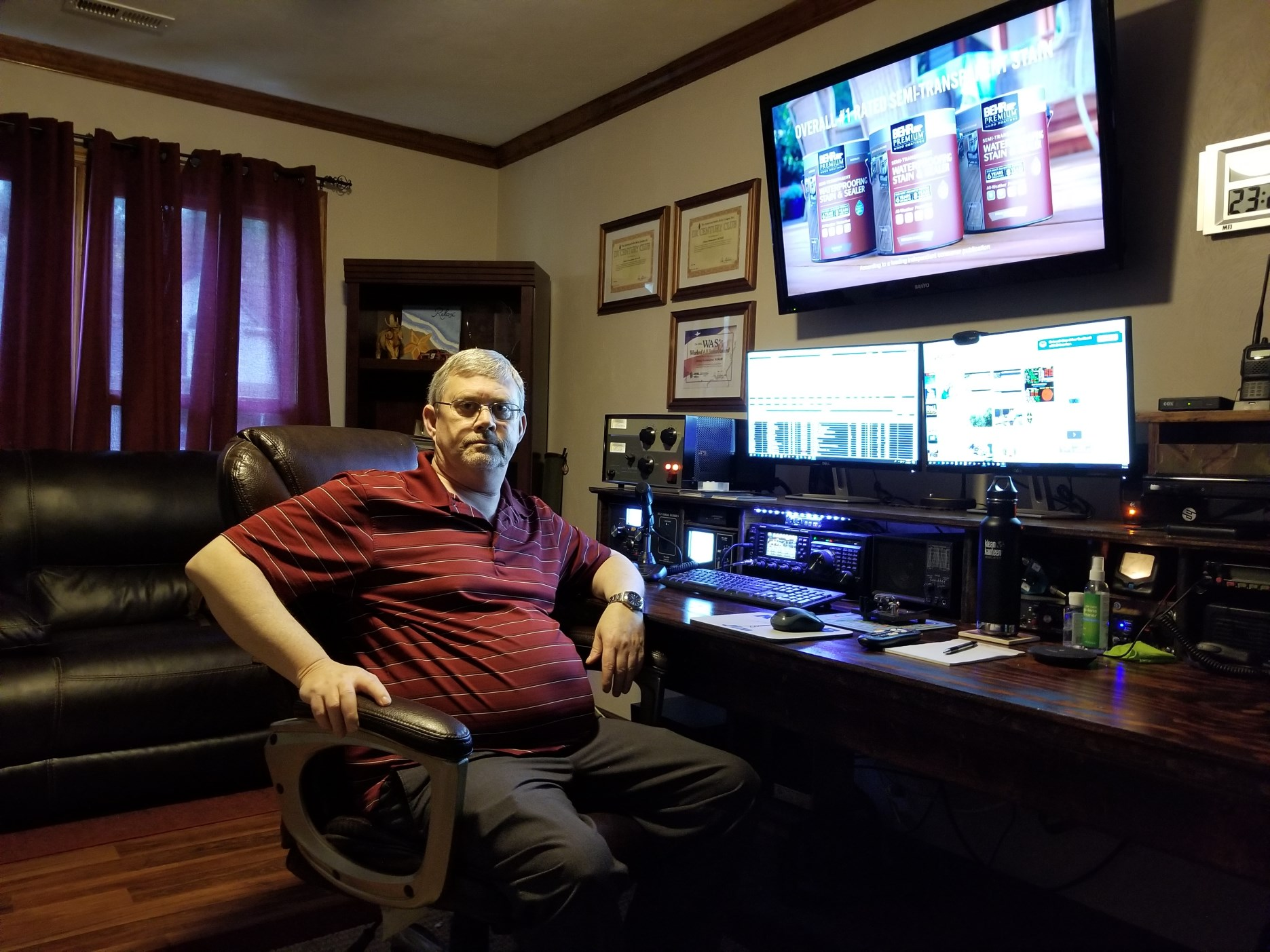 Retired U.S. Navy Radioman and a graduate of the Navy's International Morse Code school in San Diego CA. Towards the end of my Navy career I decided to become a ham and in 1996 earned my General license. I was first licensed as KB9OXB. About a month later I upgraded to Advanced and became KG9LB. Still on active duty at the time and traveling extensively, I held off on getting my Extra ticket.
After my military retirement I settled down in Virginia Beach, VA where I got back into ham radio, enjoying DXing and tinkering with equipment. Realizing the band privileges I was missing with Advanced, I upgraded my ticket to Extra. I made a couple trips to Guantanamo Bay, Cuba (GTMO) and operated as KG4AW. Had a blast and worked enough countries to get both my DXCC and WAS for GTMO. I am fortunate to be a part of group here in the area that has some extraordinary CW operators. They inspired me to get back into it. They referred me to the CWA classes and I graduated the Winter 2018 session. I had a great instructor and phenomenal class mates. I continued working on my code speed until finally I was welcomed into the CWops ranks. I run a Yaesu FTDX-1200 through my trusty Drake L4B amplifier. Limited on space so I run a Butternut Vertical. I've been in Program Management for the past 15 years and when work is not getting in the way, I also enjoy golf, hunting, and fishing.
This biography is what appeared in Solid Copy when the member joined CWops.