CWops# 2105, from Whitney , TX , USA.
---->
View on Google maps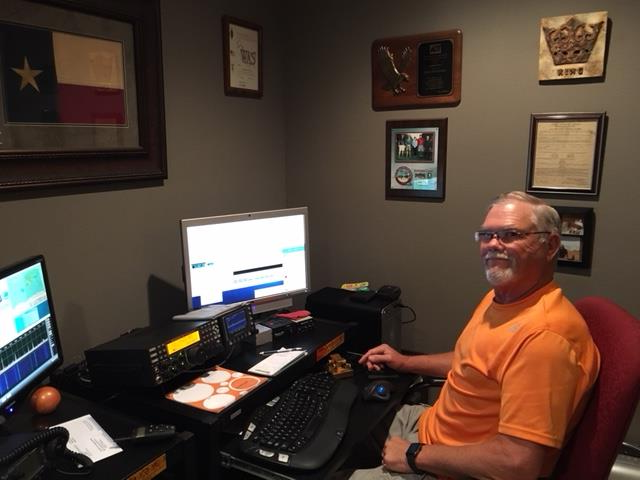 I was a short wave listener for a number of years before deciding to pursue an amateur radio license. Not knowing any ham radio operators, I went to the local Heathkit store and bought a copy of "Tune In The World" which had the rules as well as a cassette tape to teach Morse Code. I was originally licensed in 1982 as N5ESC then KD5TK that same year, I upgraded in 1983 and received the current call of NJ5N. I preferred CW from the very beginning and have been 99% CW for the past 36 years.
Like most others, my activities have been up and down over the years with all the things that life throws at you, however I managed to have something on the air during the majority of my time being licensed. From the beginning my main activity has been CW and chasing DX and I have always been intrigued by being able to talk around the world from my home. Of course, this point in the Solar Cycle has slowed my DX chasing significantly, I am stuck at 330 current countries confirmed.
I, of course, had heard about CWOPS for a while but never really looked into the club until a few months ago when I was helping teach a local Tech Class through our Club. One of the students told me of his desire to learn and become active on CW, he told me he had signed up for the CW Academy. I went back and read about the CWOPS organization and was glad to see the emphasis on helping new hams learn CW. This led me to get active on the Wednesday CWTs which I have enjoyed very much even though I am not a regular contester.
The members I have communicated with both on the air and via email have been very friendly and helpful. I look forward to working all the members and helping to promote continued use of CW.
This biography is what appeared in Solid Copy when the member joined CWops.