CWops# 3239, from Richmond , KY , USA.
---->
View on Google maps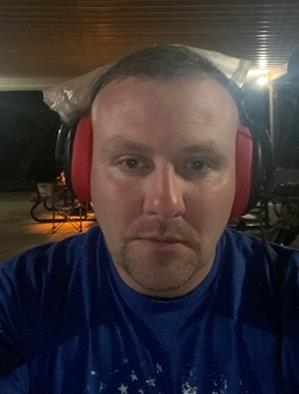 I was born in 1981 in a small town of Kentucky known for horse racing and the Red River Gorge. I love my state and the beauty of the bluegrass.
In 1995 I was introduced into amateur radio via short wave radio. At that time, cell phones weren't the "big thing." I finally became brave enough to get my Technician and General tests out of the way with 5 wpm requirements. Cycle 23 boosted my interest in DX and radio all together. It was magic to me! I have always had more in common with people older than me. I've made many personal friends by ways of ham radio.
One of my Elmers, Norm K4YKI (SK) introduced me to CW in the early 2000s. I watched him carry on QSOs while sending with a bug many times. At that time , I basically quit after hitting the 13 wpm wall.
During the pandemic in January 2021, I set life goals to achieve. I was introduced to the LICW club and was determined to reach 20 wpm max speed. That year , Rob K6RB did a presentation about CW contesting. I stuck to his every word and rewatched the presentation. I focused on topping my weekly score with SST and MST. I wasn't satisfied! But as hams, are we ever really satisfied ?
I started practicing QRQ for 1 hour a day minimum and participating in the weekly CWT. It wasn't long before I was copying calls, names and numbers using paper and pen. After spending time at the N4SS contest station, I realized the best way to do this is N1MM and pure head copy. Morse code was the empty void I had in my ham radio hobby. I'm finally content at working big contests at 30-40 wpm. I've enjoyed working the CWops over the past year and want to thank KM4FO for nominating me into such a prestigious club. Thank you all for the warm welcomes!
This biography is what appeared in Solid Copy when the member joined CWops.