CWops# 2508, from Alicante , Alicante , Spain.
---->
View on Google maps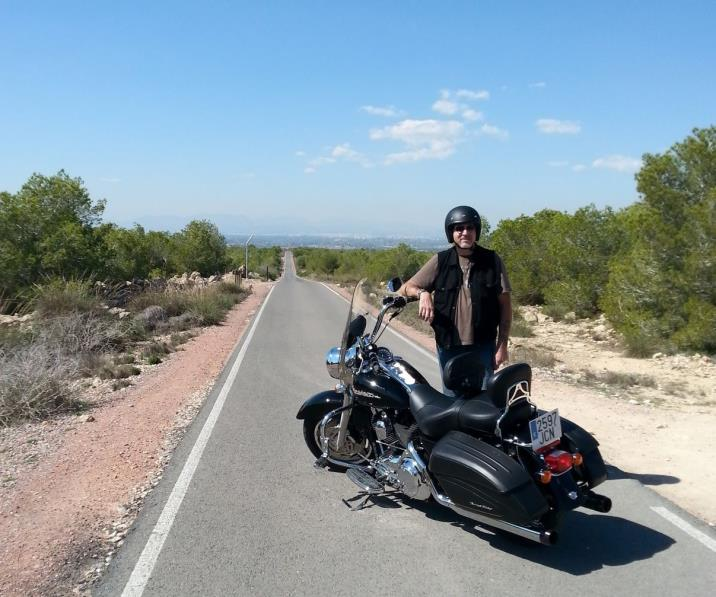 I would like to thank Bud AA3B for nominating me and John G4RCG, Rudy UR5MM, Ivo 9A1AA and Ted K2QMF for the sponsorship. I would also like to thank Steve NR4M, Bob I2WIJ and Milen LZ5DB/LZ5R for trying to sponsor me after the nomination form was full up, I feel very humbled that so many ops were interested in helping me gain membership, it is very much appreciated.
How did I get involved in Ham Radio?
For most of my working life I've been involved in Radio in one way or another. It started out with my Military Service in 1976. I volunteered for the British Royal Air force at aged 18 and wanted to become a Bandsman (I was a very capable cornet player) but was informed that there were no vacancies at the time, but they did have openings for admin clerks or I could enter into the world of telecommunications (that´s how they sold it to me, I shall never forget ), so naturally, with those choices I became a telegraphist. I was good at CW, so they trained me to work on a mill and how to receive the extra letters in the Russian alphabet and posted me to various listening stations.
When I demobbed in 1980, I worked as both a courier and a taxi radio controller, then in the 90s through my holding a private pilot licence, I got a job as an Air Traffic Control Projects Specialist working in the London Air Traffic Control Centre in their training simulator. My main duties were as an Air Traffic Controller in the simulator environment. So, lots of radio over the years.
I took early retirement at 56 and moved to Alicante Spain, that was about 7 years ago.
I was having a look through Ebay one day and stumbled across a Vibroplex Original Bug and had a bid on it, I thought it would be fun thing to play with and thought It would look interesting on a shelf in my office. I had the winning bid, so I started to have a look around for an oscillator. I stumbled over many ham radio websites in my search which started to grab my attention, and then my interest was piqued. So here I am, having gone full circle, working 100% CW again, but this time of course purely for fun!
I passed my exam and received my licence here in Spain on 13th July 2018. We only have one level of licence here that covers all aspects of Ham Radio, but the exam is only available in Spanish, so I had to swat up on the new specific radio vocabulary needed on top of the important study material required to succeed.
Between my wife Mila and I we have 8 grandkids, 3 here in Spain, 3 in the UK and 2 more in Australia with whom we enjoy life to the full. And more importantly, always have somewhere nice to go to for our holidays LOL.
My other hobbies are riding my Harley Davidson Road King and playing my Ukulele Banjos.
I hope to meet many of you on the air and I look forward to joining you for more of the fun weekly CWT's, but from now on with my shiny new CWops Number.
This biography is what appeared in Solid Copy when the member joined CWops.