CWops# 2510, from Venice , FL , USA.
---->
View on Google maps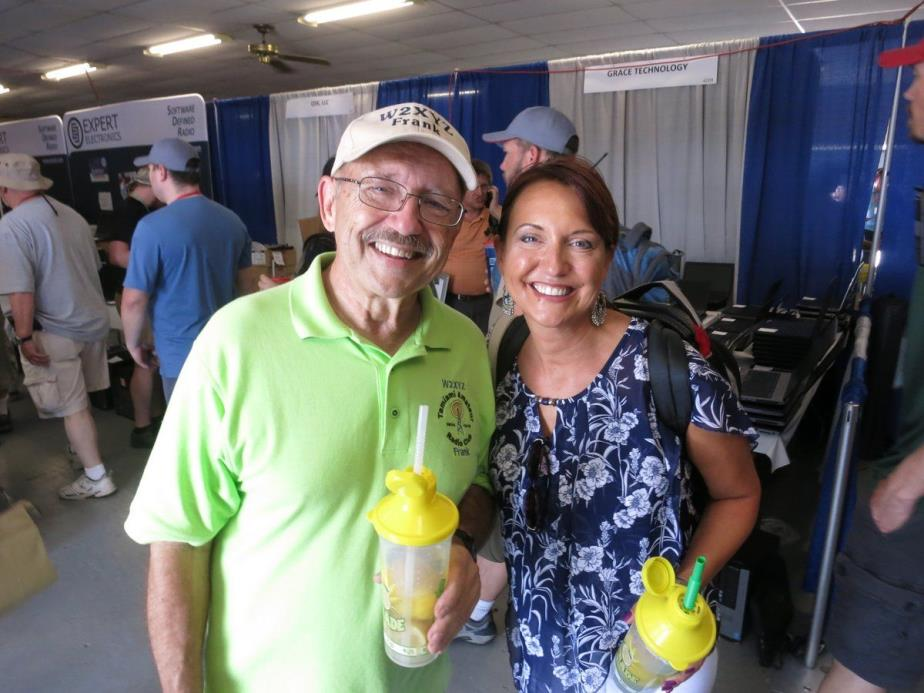 As a young person, I was always interested in electronics.  I studied the ARRL Handbook and obtained my Novice/Technician license in 1968, just a few months before I was drafted.  Life happens and my license expired with essentially no activity.  The radio bug bit me again in 1982.  I was very surprised when the FCC examiners said I passed the written and 13 wpm CW exam.  I checked the mailbox daily. The day finally arrived, and I began calling CQ on the phone portion of HF bands with my Swan 500 as KB2VB.
Fast forward a lifetime and amateur radio remained my primary hobby and still is number one in my book. Eventually, Phone QSOs no longer did it for me. DXing and contesting became my passion.  Phone works well for DXing and contesting, but CW works much better.  Although I always loved CW, I was a straight key guy that couldn't copy any faster than I could write.
My friend and fellow member Steve, K4EU, understood my dilemma and told me about CW Academy.  I enrolled last summer for the Level 2 Sep-Oct class.  My instructor, John Merkel, AJ1DM was a phenomenal instructor.  He has an incredible love for code and is able to effectively instill that desire to learn into his students.  By the time of graduation, I actually was able to make sense of some of the 'noise' I heard on the CWTs.  I enrolled in CWA level 3 for the Jan-Feb session.  I had the good fortune of having Joe Spencer, KK5NA as my instructor.  Joe has an easy-going personality but is tough on code.  He won't let an "H" slide by as an "S" when sending and timing has to be just right.  For that I am grateful.  Twice a week it was headcopy, headcopy, headcopy.  For that I am even more grateful. I have nothing but praise for CW Academy and the hard-working volunteers that make it possible.
My photo was taken by CWops member K1NOK, Bob Marchese at the 2019 Dayton Hamvention.  2019 was my 25th trip to the Hamvention and my daughter Denise accompanied me.  Little did we know that less than a year later the world would change.  The Coronavirus outbreak made it impossible to hold Hamvention 2020.  Everything we used to do is no longer possible, except Ham radio.  Most people might be going stir-crazy from isolation and lack of social contacts, but not Hams.  We need only tune to 28 kHz from the bottom of the band and call CQ.  There's a good chance one of our 2509 friends will greet us.  If that's not enough interaction for you, there's always the Wednesday CWT's with hundreds of friends calling you three times a day.  COVID-19 is not the reason any of us pursued getting our ticket, but it's times like these that make us glad we did.  
I'm happy to be part of this esteemed group and plan to make a lot of 'noise' as Frank 2510.
This biography is what appeared in Solid Copy when the member joined CWops.