CWops# 3076, from Elbasan , , Albania.
---->
View on Google maps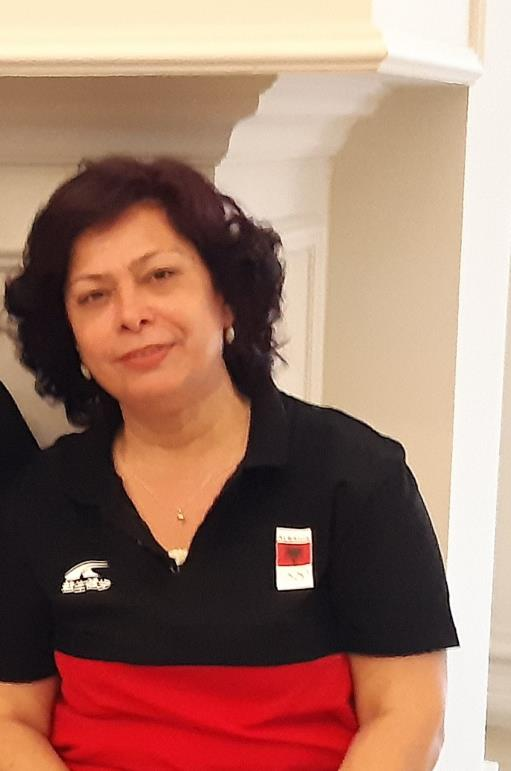 I live in the city of Elbasan, 45 km from capital city Tirana of Albania. I graduated as a pre-elementary school teacher at the Faculty of Aleksandër Xhuvani University, in Elbasan. I have practiced this profession with great desire, as I am very pleased to work with children and educate them. I am married and live with my husband and my two children.
At the age of ten years old I registered at radio amateurs sport club of my city. In passing years I took part in many activities in my country and have reached good results. In 1988 I was declared champion in the National Spartakiad. Later on in the years 1991-1993 I worked on the air with a joint group of radio amateurs in CW and SSB. In the year 2017 I had finally a personal radio Kenwood TS-140S.
CW is my love. When I transmit with my vertical key it is like a melody to me. Different Contests give me much satisfaction and I take part in them regularly. In 2019 in Balkan and European Championship in Romania I won second place in Balkan and fourth place in Europe. On September 2021 at World Championship I win sixth place.
I am very keen of flowers. I love to walk at the sea shore and the mountains and nature is an inspiration to me. When I have free time I like to read books and make handy work. I like my family, people I spend time with and everything beautiful.
This biography is what appeared in Solid Copy when the member joined CWops.