CWops# 2789, from Romakloster , Gotland , Sweden.
---->
View on Google maps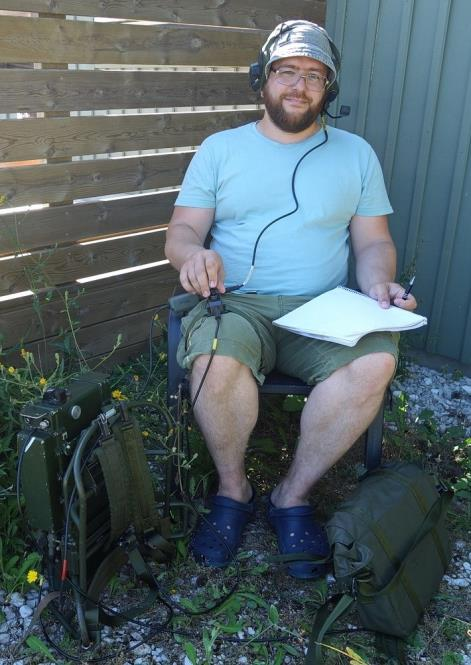 It is an honor to be a new CWops member, 2789! I would like to thank CWops for accepting me and my sponsors for recommending me.
I am 37 year OM. Married to a woman of great patience and have a wonderful three year old second operator.
Already at a very early age I was interested in radio and electronics. Voice traveling through the air always had mystical attraction. In 2012 I took my amateur radio certificate at Kristianstad radio club, SK7BQ. Very soon I understood that I had to learn CW to be able to enjoy my radio hobby even more. After trying to learn code on my own I took a telegraphy course at our local radio club. I am very grateful to teacher Leif SM7NCI for all help.
I collect keys and enjoy operating different types of keys. You can often hear me operating straight key on the bands. I am also a member of SCAG, FISTS and SKCC.
My modest station consists of Kenwood TS-940s, 8-band GP, dipole and a lot off keys.
See you on weekly CWT!
This biography is what appeared in Solid Copy when the member joined CWops.