CWops# 1836, from Carrollton , TX , USA.
---->
View on Google maps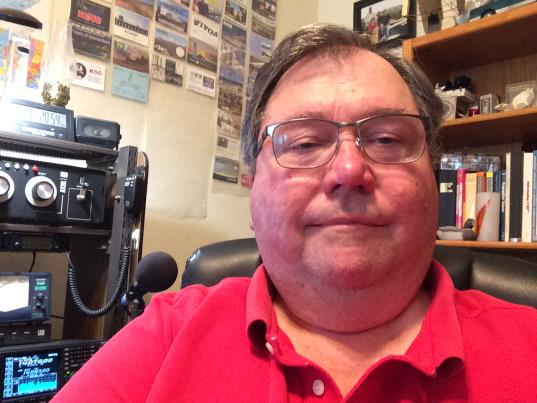 I grew up in Tulsa Oklahoma and was originally licensed as a Novice in 1963 as WN5IDT.  Upon getting my general in 1965, the FCC assigned me my current WA5LXS call while in High School. I later moved up to Advanced class when it was introduced then Extra class.
After graduating with a BSEE from Oklahoma State University, I completed Army basic training for the USAR and then accepted a job at Nelson Electric in Tulsa designing 480 volt and 2400 volt motor control centers. I then got my dream job in 1974 as an Area Systems Engineer with Motorola C&E, now called Motorola Solutions Inc. in the Dallas Texas area.  I retired from Motorola as a Principal Staff Engineer in 2014 after 39 years with the company.
I enjoy HF and working special event stations but have a very modest HF antenna since my little chunk of Texas does not have the room for a proper antenna system.  I am currently using a random length doublet fed with 450 ohm window line that runs from the peak of my roof to the corner of the back yard (28 ft. to 15 ft.).  Using either my LDG auto tuner or my Palstar AT2K, I can operate 40M to 6M with my Icom IC-756 ProII. (And marginally 75M)
I now have renewed interest in CW after enjoying several NPOTA CW contacts and discovering the best DX and special event contacts are on CW.  Having completed the CW Ops (cwops.org) CW academy, I am now a club member and hope to continue improving my CW skills.  On CW I use Dallas as my QTH.
I also often monitor our local VHF Metrocrest Amateur Repeater Society (MARS 145.21) repeater and enjoy DMR with my UHF portable radio and often can be found on one of the Texas talk-groups. 
This biography is what appeared in Solid Copy when the member joined CWops.