CWops# 2185, from Seaford , DE , USA.
---->
View on Google maps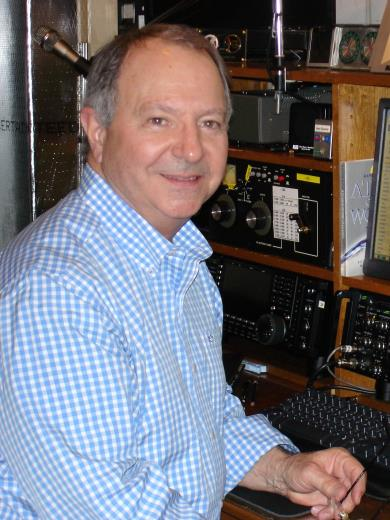 I'm very appreciative to my sponsors, K3WW and N3RS, and to the CWOps organization for accepting me into this fine family.
I am 69 years old and fully retired from 43 years of work having sold our companies. Now I have time to devote to amateur radio which I've had an interest in since I was a young boy playing around with CB radios. I got my "official" license in 1988. My preferred mode is CW and I enjoy contesting as I have been re-building my station since retirement. I feel being able to join CWOps and participating in the weekly CWT's will help me improve my CW skills. I'm finding the CWT's to be much different than contesting which is a good challenge for me.
I grew up and live in the western part of southern Sussex County Delaware. This area is mostly agricultural and is vastly different, and quieter, than the eastern part of the county which is "ocean and beach territory", which translates into "traffic and congestion". I also operate from our Vermont QTH in Orleans County, in the town of Westmore, at various times of the year. This area of Vermont is called The Northeast Kingdom, or NEK, as we are only 20 miles from the Canadian border.
My Delaware station continues to expand and improve with two towers, beams and a variety of wire antennas. My friend, AA1K, has infected me with the curiosity of operating 160 which has been challenging and very rewarding at the same time. I find myself going to 160 as the sun goes down. My QRZ page can give you a fair view of the station and that I'm a devoted Icom and Alpha fan. My keyers are the basic Bencher ST-1 series as I have tried many others and have yet to find one that has the same feel. Keyers, to a CW operator, are like putters to a golfer….you usually have a closet full of them.
I'm a Life Member of the ARRL, a long-time member of the Frankford Radio Club and an active supporter the Northern California DX Foundation, WWROF and INDEXA and now, a Life Member of CWOps! Thanks for this opportunity.
This biography is what appeared in Solid Copy when the member joined CWops.