CWops# 2634, from Menlo Park , CA , USA.
---->
View on Google maps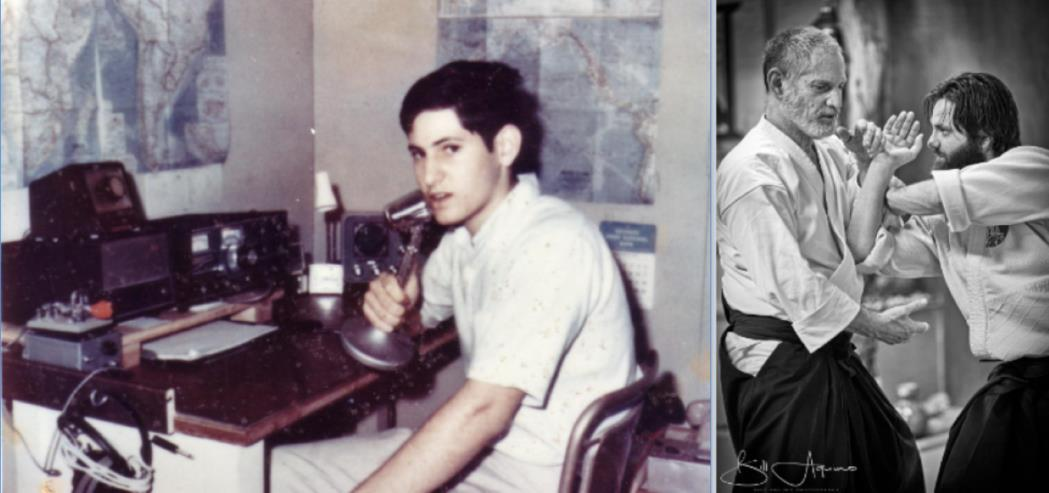 Many thanks to my CWA level 2 instructor Rob, K6RB, the exceptional group of students in our class, my sponsors and to the staff/volunteers of the CWA program. A special shout out to Riki, K7NJ, for his patience with my sending during a couple of "Giving Back" QSO sessions! What a complete pleasure!
I've been fascinated with many things electrical since I was 5 or 6 years old playing with a tube-based intercom in the garage. I loved (survived?) the tingling feel of leakage current from my feet into the cement garage floor. Around 1961 at age 10 there was a couple living down the street with a tower and beam! Fascinating! I introduced myself and they let me sit in on regular QSOs with their son who lived a few states away. I remember the pure magic of watching their communications…and the beauty of their Collins S-line. Since that time, it's been a progression of blending my hobby and career starting with computer networking and drifting into hardware design. I received my Advanced Class License in my early teens (WB6SQH), built a 4CX1000A linear from scratch in high school, and retired from my professional career designing very low-power mixed-signal wearable medical electronics.
I was never much into CW, logging only 5 or 10 total CW QSOs until starting the Level 2 CWA class this last March.  I haven't had this much fun with Amateur Radio in years and look forward to the upcoming CWA level 3 class!
Currently spending much of my time sheltering in place on the radio, designing and building over-engineered peripheral devices for Ham Radio, and nixie tube clocks. I continue my 40+ year's study of Aikido – now without physical contact with a partner… challenging!
This biography is what appeared in Solid Copy when the member joined CWops.