CWops# 2621, from Middletown , OH , USA.
---->
View on Google maps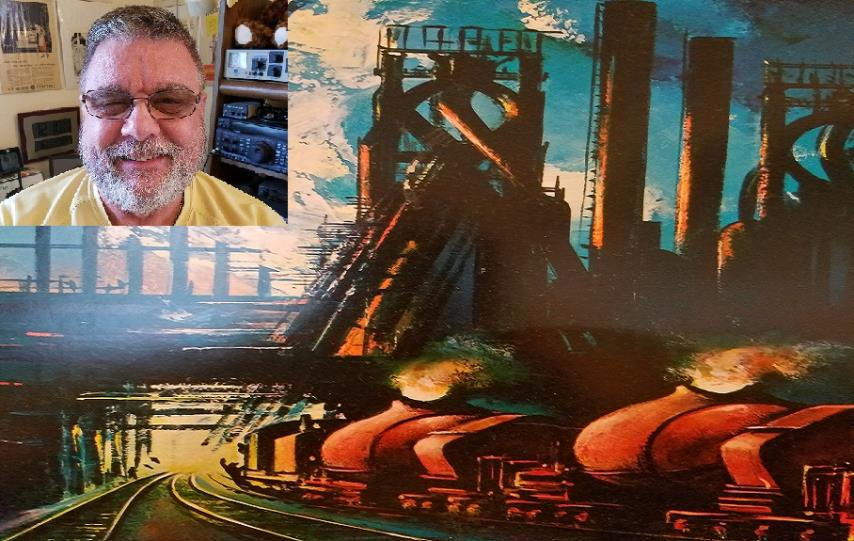 I was inspired by my uncle Henry Harp, K8WWS, to get into amateur radio when I was in Technical School. I didn't act upon his desires for me to get my license until later in life. I finally did obtain my Tech Plus license in the 1990's and continued in the hobby until my retirement from GE Aviation after 30+ years.
After high school I went on to study electronics and obtained an associate's degree. Following with my first full time job at Motorola in Schaumburg IL in Electronics Rephase. My next job was at Armco Steel working for a contractor doing HVAC and directly for Armco for 7.5 years. Then I went on to work at GE Aviation in Cincinnati for 32 years in the Maintenance Department eventually working in management for most of the time I was employed. While working at GE Aviation I studied Manufacturing Engineering at the University of Cincinnati.
It was after retirement that my interest began to peak once again in the hobby. I went on to study and obtain my General Class and then a couple of months later my Extra license. Upon obtaining my Extra license I asked my cousin if he would mind if I applied for his father's call sign as my vanity call sign. He was happy to grant my request, so now I'm no longer KC8ISN but am K8WWS.
Although I do have an electronics background and most of the material was reviewed from many years ago; I consider myself a baby to this hobby. And that's what is making it so much fun! I have enjoyed every minute!
In 2019 I began CWOps Academy and have had a blast getting on the air as I pick up copy and sending. I really appreciate learning this aspect of the hobby and it has helped keep my brain active.
So you will have to tolerate my youthful understanding while I'm at a much older age. And in this is the mystery of God's creation on the air and in life.
I currently work a Yaesu FT-920. My antennas include an OCD strung from the roof of my house to a couple of trees, a G5RV from the trees about 30-35 feet up and a 40 meter dipole stretched out around my eaves. Living on a corner lot with limited yard space makes for interesting challenges with antennas.
Living in Middletown, Ohio for most of my life has been a gift. Middletown is the steel mill town of AK Steel. Middletown is conveniently located smack dab in the middle of Cincinnati and Dayton with Columbus not that far off. This makes it convenient for all sorts of activities and jobs.
This biography is what appeared in Solid Copy when the member joined CWops.