CWops# 3382, from Upperhutt , Wellington , New Zealand.
---->
View on Google maps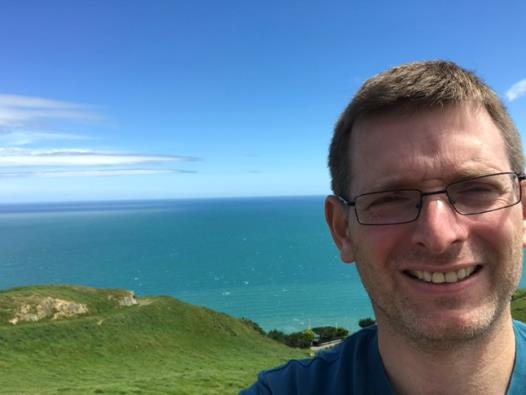 My path to CW has been a bit of a slow and iterative journey for me, after operating SSB for a number of years I decided to try and learn Morse code. This was about the same time as the pandemic hit in NZ. I started with Lock Down Morse, but never managed to progress much further than recognising 50% of the letters at slow speed, then I moved onto a locally run CW net geared towards teaching locals Morse. This was more successful but I was still only copying 75% of letters at a slow speed, then a QRS CW net started in NZ (run by Peter ZL1PX) aimed at newcomers. This got me up and running at 10 wpm. Peter motivated me to enroll with CW academy and the rest is, as they say, history.
My ham radio journey is similar. I have always been interested in electronics and my mum has many stories about me pulling pieces of electrical equipment apart as a youngster to see what was inside. My aunty bought me a screw driver set for my second birthday and this further enabled my curiosity. Sadly, my skills didn't extend to putting things back together again. I'm not quite sure what my mum thought. I'm definitely not getting my 3 year old son a screw driver set! I studied electrical and electronics engineering at Canterbury University. After graduating I went onto various embedded software engineering jobs and then moved into main stream software engineering. I'm now a Solution Architect. In my 30s I moved to the UK to do the traditional kiwi OE (except this was about 10 years later than most do it). It wasn't until I moved back to NZ and starting having children that I decided to get my ham radio license in 2019.
I'm now married to my lovely wife Liz, and I have two young kids. Family life keeps me quite busy but I still manage to sneak in a few hours of radio each week. My eldest daughter has started making beeping sounds to mimic Morse code and Liz, my ever forgiving wife, is accepting of my growing antenna farm (very modest by American standards) in the backyard.
Outside of ham radio I enjoy challenging myself. I like the outdoors and hill walking / climbing. I've climbed Kilimanjaro, driven round the Nürburgring, and run numerous half marathons. Nowadays I'm happy if a get a few hours to myself. How children change our lives!
Finally I would like to say thank you to Buzz AC6AC for helping me learn Morse code and keeping the journey interesting and rewarding. Thank you also to all my sponsors. It's not easy to get CWTs from NZ and I appreciate your sponsorship and kind words.
This biography is what appeared in Solid Copy when the member joined CWops.