CWops# 2586, from Upminster , Essex , UK.
---->
View on Google maps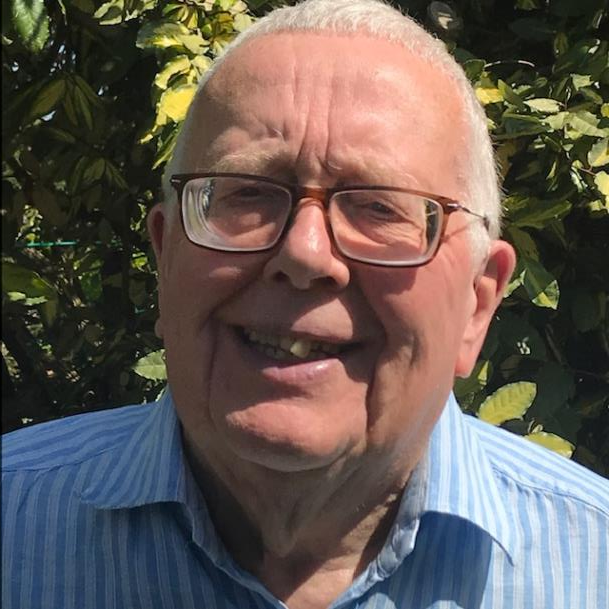 Firstly, I would like to thank my CWA Adviser Alan Dewey, K0AD, for his patience, guidance and understanding during the CWA course and for submitting my CWops nomination supported by Bud Trench, AA3B, and Emil Focosi, I5EFO.
Membership of CWops represents a significant milestone in my involvement in ham radio which started in 1982 when I first became licensed as G6VFQ. After passing the 12 wpm Morse test the following year, I became G4VIW. But this was not without trauma!
I first took the CW test at North Foreland Coastal Radio Station with my friend John, G4UQR, now SK. John was examined first and rattled away like there was no tomorrow. Naturally, he passed. This unnerved me to such an extent I could not keep the key down on the desk! Naturally, I failed. After a family holiday and twice daily tuition from my lovely Mother-in-Law who worked in the Post Office during the 1920's, I passed the test at the Post Office HQ in London. What a relief! However, I let CW slip away for several years when ham radio took a backseat due to family and work commitments. I then joined FISTS (15831) in 2012 and my interest was reawakened!
I am now a 99.9% CW operator and get a great thrill in making contacts around the world (when propagation permits!) often using QRP. I have tried PSK31 and latterly FT8, but neither 'rings my bell' so to speak. Although efficient, I see little human satisfaction in getting computers to talk to other computers through clever software. But 'each to their own' and we should not knock aspects of the hobby enjoyed by others.
I was born on the day Germany surrendered at the end of WW2. Throughout my life my interest in HF radio has not diminished. From crystal and one valve sets, a Hallicrafters S38c receiver to FT101ZD, Kenwood 570, TS590s, Yaesu 817ND transceivers. But the recent hobby gamechanger must be the Icom 7300 SDR transceiver which represents the best (so far?!) in performance and value for money.
I have no room for a beam so my wire antennas (end feds, G5RV, doublets and dipoles) have always been a compromise. But I have to say my 31-year-old Butternut HF6V vertical now perched in a tree, still performs well and eagerly awaits Solar Cycle 25 when I am sure it will once again deliver spectacular results! So, when the time comes look out for G4VIW and make my day!
Other hobbies include WW1 and WW2 history, especially the activities of SOE and Bletchley Park and for 30 years I played drums in a Dixieland jazz band.
In my professional life I trained as a plumber then for 35 years served as CEO of what is now CIPHE – www.ciphe.org.uk – and Secretary of WPC – www.worldplumbing.org – for 12 years.
I have been happily married to Marj for 49 years and have two children, Helen, and Simon and four Grandchildren who, so far, have taken absolutely no interest in ham radio but there's still time!
This biography is what appeared in Solid Copy when the member joined CWops.