CWops# 3320, from Vandalia , IL , USA.
---->
View on Google maps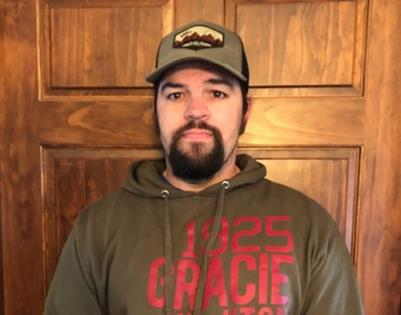 Like a few others, I got a late start into the amateur radio hobby. I had always been fascinated by walkie talkies when I was younger and with my walkie talkie set I somehow intercepted a man and woman talking while I was walking out in the field. I still don't know if they were hams or if it was a wireless phone signal (this was back in the mid 90's) or another walkie talkie set.
So life went on and I was oblivious to amateur radio until I just happened to see a news piece on astronauts contacting a local group of kids in school using amateur radio. That is what sparked my interest and in February of 2018 I took the Tech exam and managed to pass. I tried the General exam, but I missed 2 questions too many. I didn't get on the air for 2 years and in September 2020 I decided I wanted to get my General ticket. After much studying I managed to get all the questions correct and after a month of dealing with a mail mix-up debacle, I ended up getting my General class ticket.
I had a Radiowavz OCF Dipole up and an Icom 7300. After hearing some rude banter on SSB I decided to tune down lower and discovered CW. The rest is history. I found the CWA and signed up.
I farm full time so I have lots of free time to get on the air. I also hope to get a mobile set up for my tractor and operate /tm tractor mobile, hi hi.
I would like to thank my CWA advisors: Beginners: Ken KD2KW es Skip NA5W Basic/Fundamentals: Gregg KA7MDM es Bob KC9JVB Intermediate: John AJ1DM- Tony VE2KM es John N8AA es Advanced: Phil NE0S es Christine K0ALT.
I would also like to give a big thanks to Gregg KA7MDM for nominating me, and of course my sponsors Phil NE0S, Doug KR2Q, Rich K1DJ, Hank W6SX, George NE5A and Terry KG5OWB.
Very grateful to be accepted into an elite group of Ops. I lean towards POTA and the rag chewing side of things, but I do enjoy contests. Hope to get a rag chew in with you soon!
This biography is what appeared in Solid Copy when the member joined CWops.