CWops# 2956, from Leicester , Leicestershire , UK.
---->
View on Google maps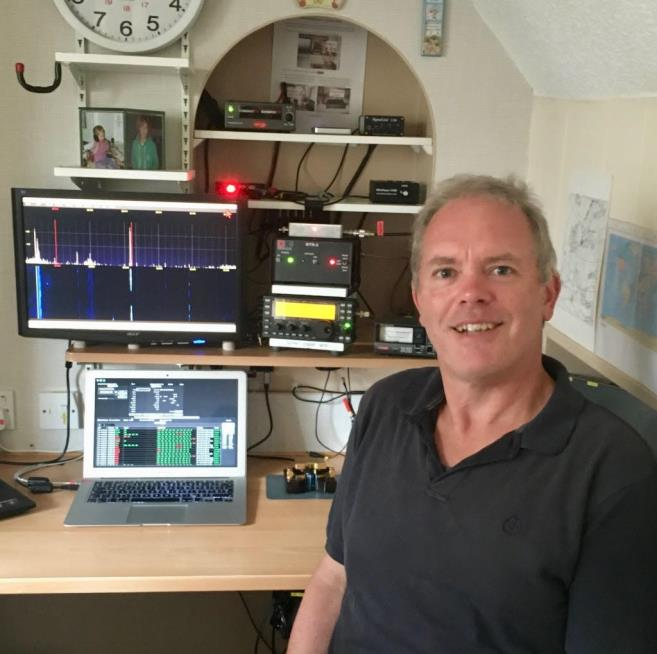 I am very pleased to have been accepted as a member of CWops and I'd like to thank my nominator, Angel (M0HDF) and my sponsors.
My introduction to amateur radio began when we had a new and inspirational physics teacher at my school who was also a licensed ham. He started a radio club with the intention of taking us through the necessary examination to obtain a licence of our own. Consequently, I took the examination in 1981 and I was licensed, aged 16, as G6IFU.
One thing led to another and my interest in radio developed into an interest in electronics and a degree in electronic engineering at De Montfort University, which had a very active amateur radio society (callsign G3SDC).
A few years later I took the 12 wpm Morse test and I was subsequently licensed in 1993 as G0TPH. I am also the holder of the callsign M7R.
Having qualified from university, I worked in electronics for 6 years, gradually moving from hardware into embedded software development. At this point I set up on my own as an independent software consultant which kept me busy for 27 years until I retired in 2020.
I am still a member of the university amateur radio society and I regularly operate for them in the RSGB's AFS, CW NFD and 80 m Club Championships.
I am a keen QRPer and a member of the G-QRP Club.
I live with my wife Hils (Hilary). Our three children have all grown up and are making us proud as they embark on their careers.
When not on the radio or walking in the beautiful English countryside with Hils, I love snowboarding. We are lucky enough to live 30 minutes drive from the Tamworth Snowdome which provides year round indoor skiing/snowboarding on man-made snow. We have enjoyed snowsport trips all over the Alps, Pyrenees and Scandinavia and I am hoping to add US/Canada to the list soon.
The station at 'TPH is fairly simple and consists of an Elecraft KX3 with a doublet and verticals. Retirement plans include a move to the countryside where my station can evolve.
I look forward to meeting you on the air.
This biography is what appeared in Solid Copy when the member joined CWops.