CWops# 3121, from Haifa , , Israel.
---->
View on Google maps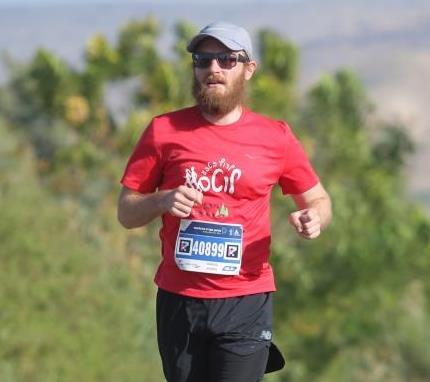 I was born in 1981 and grew up in Columbus, Ohio. When I was 13 years old, I received a shortwave radio as a present and became interested in shortwave listening and collecting QSL cards. I remember being a bit shocked by the content on shortwave (religious and conspiracy programming galore!), and of course it was always fun to listen in on the salty language of CB operators and truckers.
After I graduated high school, I did not really do much shortwave listening and I'm not sure what happened to that radio. I got married a few weeks after I graduated college in 2004 and now have a beautiful family and 5 school age children.
In 2009 I relocated to Israel and live in the northern port city of Haifa. My interest in radio was rekindled around 2016 and I started out by learning about ham radio and CW. I even learned CW at that time just using some apps and a straight key. However, due to a busy family life I did not end up getting licensed until 2020. I was first licensed in the USA, then in the summer of 2021 I received my Israeli callsign after going through a byzantine licensing process that included 8 hours of in person training and a written test in Hebrew.
Even though I live in Israel I am very active with my USA call via remote operation. It is so great to have access to stations on 2 continents.
I enjoy many on-air activities including portable field operation, SKCC, and casual contesting. CW is my mode of choice and has let me work the world with a modest wire antenna. My main radios are either the ICOM-7200 or Elecraft KX2. My favorite time to be on the radio is in the early morning before sunrise on 40 meters.
My other hobbies are stamp collecting, and long distance running. So far, I've completed two full marathons, and hope to run about one per year.
I am grateful to my sponsors for membership in CWops and look forward to being a part of this great organization.
This biography is what appeared in Solid Copy when the member joined CWops.