CWops# 2564, from Kingman , AZ , USA.
---->
View on Google maps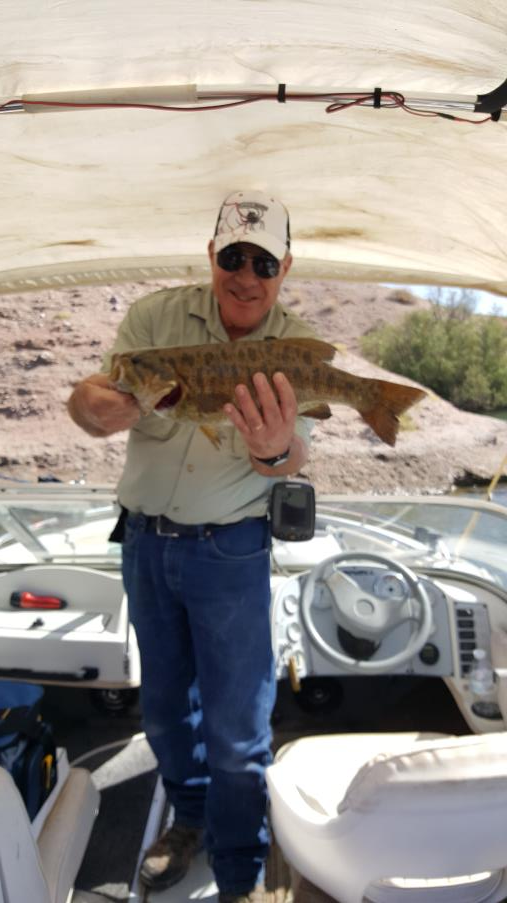 I'm a newcomer to ham radio. I received my Tech ticket in August of 2012. My entry into ham radio was driven by my desire to learn Morse code. Fortunately for me, I have an old friend (KF7CL), who had the patience to sit down with me and pound the dits and dahs into my head!
I am 66 years old and retired from the Arizona Department of Transportation after 32 years in their employment, the most memorable being the early years spent as a surveyor doing field engineering. During my last 15 years of service I served as the Network Specialist for all Divisions in Northwest Arizona.
During my employment with the Department, I also served on the associate faculty at the local community college where I taught computer sciences from1990 thru 2000. Courses ranged from Introductory to advanced, including programming in languages such as BASIC, COBOL, C, C++ and database management.
My current rigs are an old Kenwood TS-520S and a Yaesu FTDX 3000. I've also recently completed builds on a couple of the QRP Labs QCX 5W transceivers. One 40 m and one 20 m version. They are great little rigs and were a blast to build. Fantastic receiver and lots of features packed into a small package!
My antenna is a fan dipole with 10, 20 and 40 meter wires up 36 feet. I started off with one of the well-known inexpensive pumpers, but soon tired of chasing ball bearings all over my desk! I then purchased a used Bencher straight key. In addition, I've also accumulated a Bencher and MFJ iambic, an old NYE speed key, Vibroplex Original Deluxe, Champion and Zephyr Bugs, vintage Bunnell pumper and a rare edition Bunnell cootie key (Circa 1918). I like building things and decided to try my hand at building a Cootie key. I call it "Frankenkey". Cost was under $5 and surprisingly, the key has been a joy to operate!
I also host the KCPN CW net (Kingman CW Practice Net) under the club callsign K7KGM on Wednesday evenings. The net meets on 40 m, 7.120 at 19:00 MST (Thu. 02:00Z). The Kingman CW Practice Net was formed to promote CW and help new and old operators develop their CW skills. The net is fairly informal, and all ops are welcome to join in on the fun!
Other interests include building keys, lures, fishing and R/C model aircraft.
This biography is what appeared in Solid Copy when the member joined CWops.