CWops# 3079, from Orleans , MA , USA.
---->
View on Google maps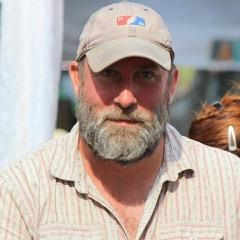 Thank you Peter (W1RM) for nominating me for membership in CWops, and for Jim (N3JT), James (K6AR), Rich (K1DJ), Glenn (K3PP) and Hank (W6SX). I apologize if I missed anyone. It was a special surprise as it was a goal of mine to become a member and it was a great way to close out 2021.
I became interested in the hobby to learn about emergency communications. I passed my Technician and General exams in early 2019 and then started really learning. I didn't think too much about CW as it just seemed like something that I could never really learn. That changed as I became interested in QRP and my XYL was getting aggravated at hearing me yell to be heard on QRP SSB.
I started learning CW in Jan 2021 and had my first CW contact in April 2021. I found that my learning really progressed the more I got on the air. All the Sprints, QSO Parties and hunting POTA gave me the opportunity to get on the air just about every day. I have been strictly CW since May 1st, 2021, and the total immersion into listening, practicing, and getting on the air as much as possible gave me the confidence to try my first CWT in June.
Listening to the CWTs at the higher speeds helped me to progress even more. Soon I was able to pick up the exchange info in 2 or 3 passes instead of 5 or 6. Once any pile up had cleared and I heard the station call CQ a few times, I put my (slow) call out and heard a response and I was truly hooked. Through a lot of practice and hard work over about 3-4 months, I was able to get my speed up and was able to hold my own. I truly appreciate all of you that I have worked who have been patient and supportive. A huge thank you also to Don (AC5XK) #2989 who has been kind enough to meet with me when he is up here on Cape Cod and share his knowledge.
I live on Cape Cod, MA in the town of Orleans. I operate with an Elecraft KX2 and EFHW up about 30-40 feet into an oak tree in my yard. I also have a KXPA100 amp to get up to 100 watts. I still enjoy operating QRP, but it is nice to have the extra power when needed, and I am sure the people who pick up my signal appreciate it a little more as well.
I graduated from Marist College with a degree in Political Science and have worked from home for the past 14 years in the field of Security and Regulatory Compliance. I am an avid soccer fan (European Football) and enjoy woodworking and craft beer. The rest of my family is way more interesting than I am. My wife, who also works from home, runs her own high fashion modeling agency with many of her models placed in NYC, Paris, and all over the world. My oldest daughter (23) works in environmental protection in Connecticut and my younger daughter (20) is a professional photographer here on Cape Cod. We also have 2 dogs and 4 chickens.
I have developed a real passion for CW and enjoy working faster with paddles and slowing down with a straight key. I hope to continue to learn and develop my skills and encourage others to give CW a try. I look forward to working you on the air.
This biography is what appeared in Solid Copy when the member joined CWops.