CWops# 2971, from Brundall , Norfolk , UK.
---->
View on Google maps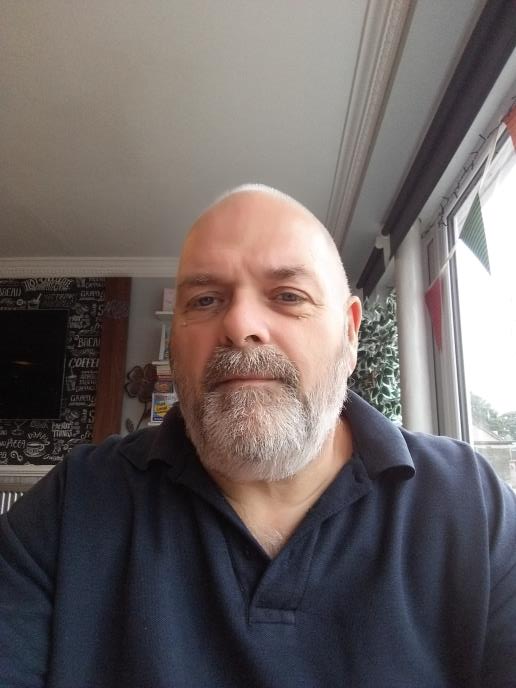 I am very honoured to be accepted into CWops and would personally like to thank my nominees/sponsors Roger G3LDI, Chris G4CCX, Jim G3YLA, Phil G4LPP and Mike G4DYC.
My earliest recollection of radio was when visiting my Grandparents who lived in Great Yarmouth on the Norfolk coast who had a PYE type P76F commercial radio in their back room with the usual bands of MW, LW and two SW bands one of which was the TB (Trawler Band). My Grandad would tune through and we would sit and listen to the trawler crews chatting to each other and so my journey began.
Fast forward to my teenage years, the impact of the film Convoy and the following UK CB craze led me to obtain an old Yaesu FR50B receiver in a deal, so I was now aware of the ham bands. I spent many hours listening to these via a random long wire out of my bedroom window. I decided to go for my amateur licence and in 1985 after six months of night school under the tuition of Pat Gowen G3IOR I was lucky to pass and was licensed as G7BZX. At this time B licences were limited to VHF and above only, which at the time did not interest me too much. The only way onto the HF bands was to pass the CW test at 12 wpm, so it took me five years to get around to going back to night school to learn Morse. Assisted by my tutor, Roger G3LDI, six months later I sat and passed the CW test and was licensed with my present call G0OOR.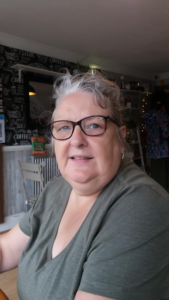 I am married (30+ years) to Lorna who has followed me into the hobby. She holds a UK intermediate call sign 2E0YAO and we both share the shack together. Her interests are contesting, with RTTY being her favourite. We support Norfolk Amateur Radio Club in the RSGB 80 Meter club championships contests, AFS and Autumn series and can be found taking part in most major worldwide contests with Lorna concentrating on RTTY and myself with CW.
Lorna and I live in Brundall, a small village six miles east of the City of Norwich. It is the gateway to the Norfolk Broads National Park. Our home is small with only a small garden plot so we are very limited to what antennas we can have. Our current station consists of a Kenwood TS590SG running 85W (50W licence limit for Lorna) into a Hustler HB5TV vertical which is ground mounted with a few buried radials.
My current favourite key is a Begali Mono basic but I have a small collection of keys both straight and paddle. We both love holidaying in Wales and always take a HF radio and CW key with us. The antenna used is a wire dipole supported on a 6 m fibreglass pole.
In our spare time we both support The Fisher Theatre which is located in Bungay Suffolk and we enjoy all types of shows, especially tribute bands. Both Lorna and I do enjoy listening to music with Pink Floyd amongst our favourites; other pastimes we enjoy are gardening and reading.
Hope to see you in the CWTs or on the bands for a ragchew.
This biography is what appeared in Solid Copy when the member joined CWops.