CWops# 3037, from Austin , TX , USA.
---->
View on Google maps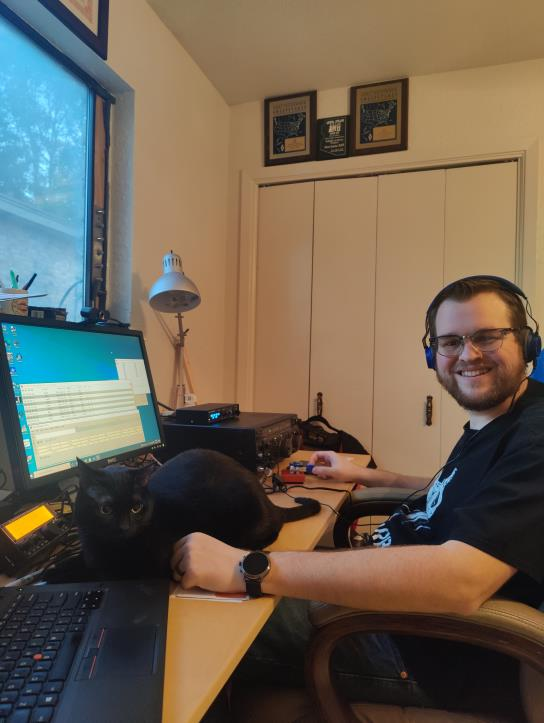 First licensed as a teenager in 2001 thanks to my dad, KB5RXA/WZ5M (SK) for introducing me to amateur radio. I caught the contesting bug in 2004 and over the years have had the pleasure of operating from a number of great stations, including The old AB5K (SK) Station, K5NA, NR5M, both of NX5M's stations, K8IA/N7RQ, and the old DL1A station.
These days I operate from my modest station on a city lot in the suburbs Northeast of Austin, Texas. Outside of amateur radio, I am a technical project manager for a software company based in Austin, my other hobbies include collecting vinyl records, photography, reading and travel. I am an avid baseball fan and soon to be girl dad.
For 20 years in the hobby I did not operate CW. I had made a handful of contacts using a straight key in 2004 and 2005 after learning Morse code at 5 wpm for the General exam but focused on phone and digital contesting. During the pandemic and nearing 20 years on the air, I decided last summer to add CW into the mix.
CW Academy was a great help in my journey and it has been a pleasure participating in CW contests. It is a great honor to have been nominated to join CWops and I am looking forward to continuing participation in CWops contests after having participated in a number of CWTs over the last year and participating in my first CW Open in September.
This biography is what appeared in Solid Copy when the member joined CWops.