CWops# 2584, from Trapani , Sicilia , Italy.
---->
View on Google maps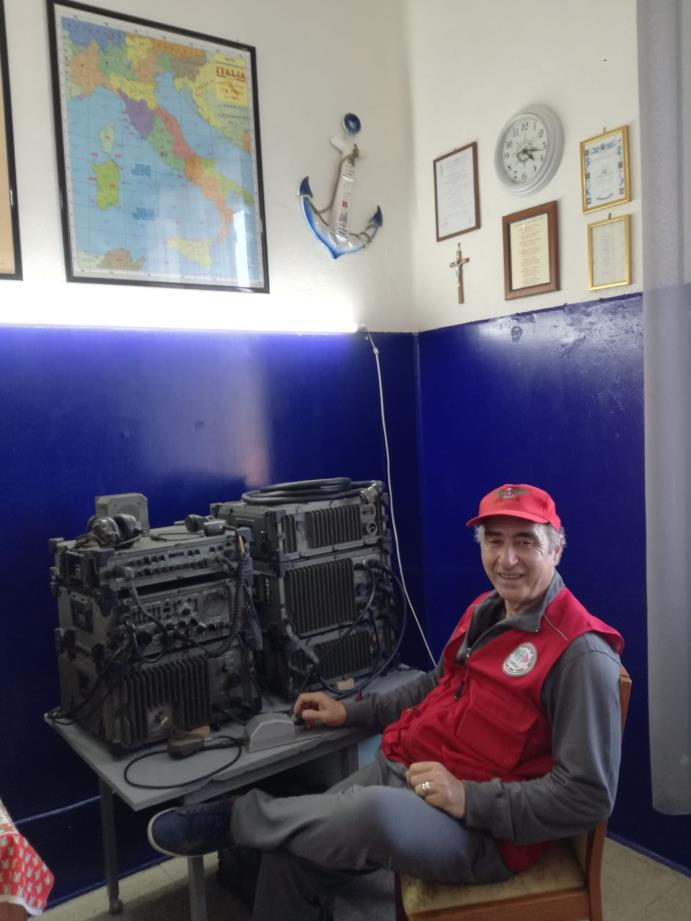 I was born in 1956 in Trapani, one of the 9 provinces of Sicily. After middle school, I qualified Electrician for Cars at the School of Arts and Crafts. In 1974, upon request, I was admitted to the Gdi F. Mare Nautical School in Gaeta. In this school I attended the E.R.D. Naval Electro Radiator, and the Marconista course where I heard the sound of telegraphy for the first time.
In 1976 I was assigned to the Naval department of NAPOLI-MERGELLINA where I carried out my work at sea on various naval units. In 1986 I was assigned to the naval department of NAPLES-NISIDA Radio Room where for many years I worked with my dear friend TELETTRA HF-M-400 / R then replaced with the M-410 / R / E. I took the radio amateur class A license in February 1987 with my first call IK8JCX and I was working with Yaesu FT-7B
I married in 1985 with Maria Luisa, I have two children Maria Antonietta and Salvatore who is also an IT9FDB radio amateur (CW) with a diploma in Electronics and Telecommunications, where he works on passenger ships for the smaller islands of Sicily. I am a grandfather of IVAN and IRMA 3 and 7 years old.
In 2011 I returned to my dear Trapani as a pensioner. – new Call IT9CKA.
In 2017 – 11 of February I was a founding member and I am currently President of the U.R.I. (Union of Italian Radio Amateurs) Section -GUIDO GUIDA- of Trapani. The name of the section was dedicated to one of our fellow citizens from Trapani, founder of the C.I.R.M (International Medical Radio Center) where today assistance is guaranteed via radio to crews navigating the world 24 hours a day.
I am a member of the I.N.O.R.C Club (Italian Naval Old Rhythmers Club) nr. IN652 – At Club Marconi Loano – at Club A.R.M.I. (Association of Italian Sailors Radio Amateurs) nr MI771 and other Italian Clubs.
Section activities are: II9IGB Maritale Pantelleria – II9IHPM Corvetta Albatros. The section activities, shipping and activations II9VQ and II9QV / P all on qrz.com.
I am happy to be part of the CWops Club.
This biography is what appeared in Solid Copy when the member joined CWops.