CWops# 2738, from Glencoe , OK , USA.
---->
View on Google maps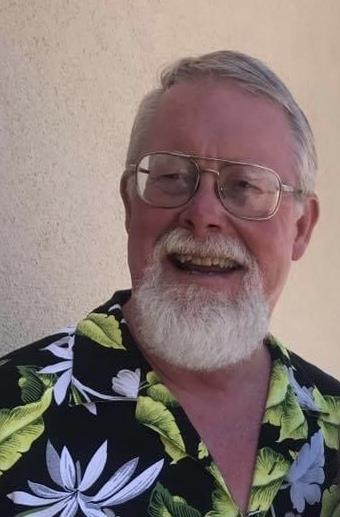 I'm honored and delighted to be given the opportunity to join CWops. I appreciate Joe Spencer KK5NA for my nomination and Bruce Murdock K8UDH, Lane Dossett N5AAS, and Randal Mays KG5IEE for their sponsorships. I'm especially grateful for the excellent coaching and advice from my Basic instructor, Phil Bartash W2OZB who reintroduced me to the joy of CW.
I first became a ham operator when I was in high school in the early 1970s. I started as a novice, WN5IQA, then earned my General and Advanced licenses as WB5IQA. I was drawn to CW and enjoyed QSOs with a straight key and pencil copy of about 15 wpm. Unfortunately, college and life got in the way and I ultimately let my license expire.
I'm now in the final few years of an exciting engineering career. I first began as a designer of residential telephone equipment for Bell Laboratories just before the Bell system split apart. That was where I got my first taste of computer aided design (CAD). From there I worked in the disk drive industry in Silicon Valley, helping usher in their use of CAD. I then joined a laser manufacturer and helped develop several supermarket and retail bar code scanners. This was very satisfying work and I'm proud that my team and I earned several patents.
Around 1990 I came home to Oklahoma to help my parents deal with health issues. I finally realized that my main professional passion was software engineering. After a variety of positions, I've ended up in the oil and gas industry developing mobile and web applications to assist field technicians. I discovered that I enjoy teaching and mentoring younger engineers and developers as they begin their careers.
I also met my wife, Bernadean, in Oklahoma. We both have a passion for animals and were driven out of town when our dog and cat population exceeded eight. We ended up on our 33-acre farm about 15 years ago. Over the years we've had many dogs, cats, chickens, ducks, and geese. We're considering trying goats and horses someday.
About a year ago I began to think about getting licensed as a ham again and passed the exams. I even convinced my wife to come along as K5BNL. I never really forgot CW. Over the years I remember looking at road signs and sounding the Morse code in my head. However, this time I wanted to do better than I had 50 years ago. I found the CWops Academy and am very pleasantly surprised by my progress. Eventually, I would like to teach. For me, teaching has always been a good way for me to continue improving my personal skills and knowledge.
I'm still learning just how far ham technology has progressed in my 50-year absence. My project list grows faster than I can ever handle. I've always been intrigued with antennas and I now have plenty of room to build a proper rhombic ranch (http://www.angelfire.com/tx5/wieser/rhombic.htm). I've browsed through the ARRL QST archives reading about interesting wooden towers built in the 1930s. I'm beginning to be intrigued with QRP and portable operation. One day I would like to bounce a signal off the moon. And all of this exclusively done with CW. I'm not sure if I can even find my microphone anymore!
This biography is what appeared in Solid Copy when the member joined CWops.