CWops# 2673, from Uruapan , Michoacan , Mexico.
---->
View on Google maps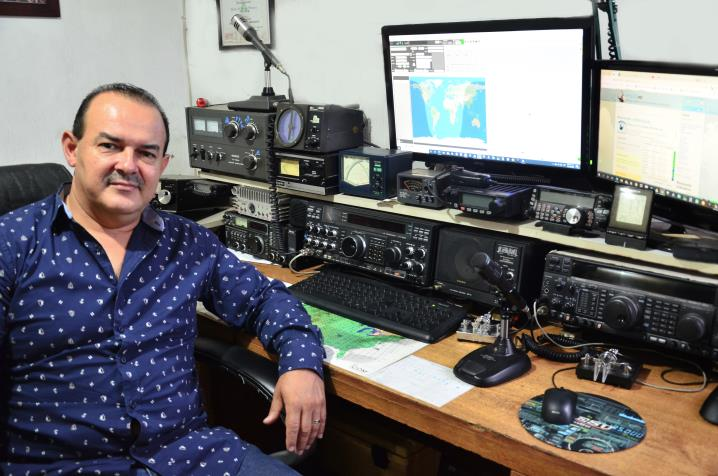 I began doing ham radio in 1998, learned CW on my own to obtain my permit. Without knowing I began counting dots and lines, which didn't help me increase my speed; therefore, I had to learn to listen to the sounds, and that's how I managed to advance a bit further. I've always been an autodidact in radio and CW; which is my favorite mode to do radio.
I like DX a lot and I'm always looking to do DX. I like chatting with my friends on SSB 7.087 and can find me from 13 to 14 hrs UTC. I enjoy chatting in CW, I'm very pleased to know that CWops has useful resources to practice and reward those who use and enjoy CW in each of its forms.
Chatting through CW I met Peter (W1UU), who kindly asked if I would like to join CWops, and (together with three other excellent members of CWops) was the way I was able to obtain my membership. I really like the organization and the world of friends and resources to keep learning, enjoying and improving my CW. Thanks for the opportunity, Peter.
At the beginning I built my own antennas G5RV Dipole, Yagi 10 and 15 m, until I managed to get a Yagi HY-GAIN TH3 Cushcraft. I also built an 80 m delta loop full wave, an IRLP node and Echolink; which was just for a fleeting moment. I've experimented with other modes, like PSK3, RTTY, FT8-4, DMR, SSTV, etc. My favorite has always been CW.
I like to read a lot, especially anything related to radio. I also like photography a lot, it's another hobby that I'm passionate about.
I have a degree related to the management of information systems, which is my main job. I also participate in the family business, dedicated to the field and the production and sale of rice.
I've been married to Patty for more than 30 years, have three children and two grandsons, who make my world whole. When I've got free time, it goes entirely to radio
I hope to find you enjoying CW very soon. I'll keep practicing and I hope to improve my knowledge and dexterity on CW; and I wish to help those who want to learn and improve their CW.
This biography is what appeared in Solid Copy when the member joined CWops.