CWops# 2718, from Franklin , MA , USA.
---->
View on Google maps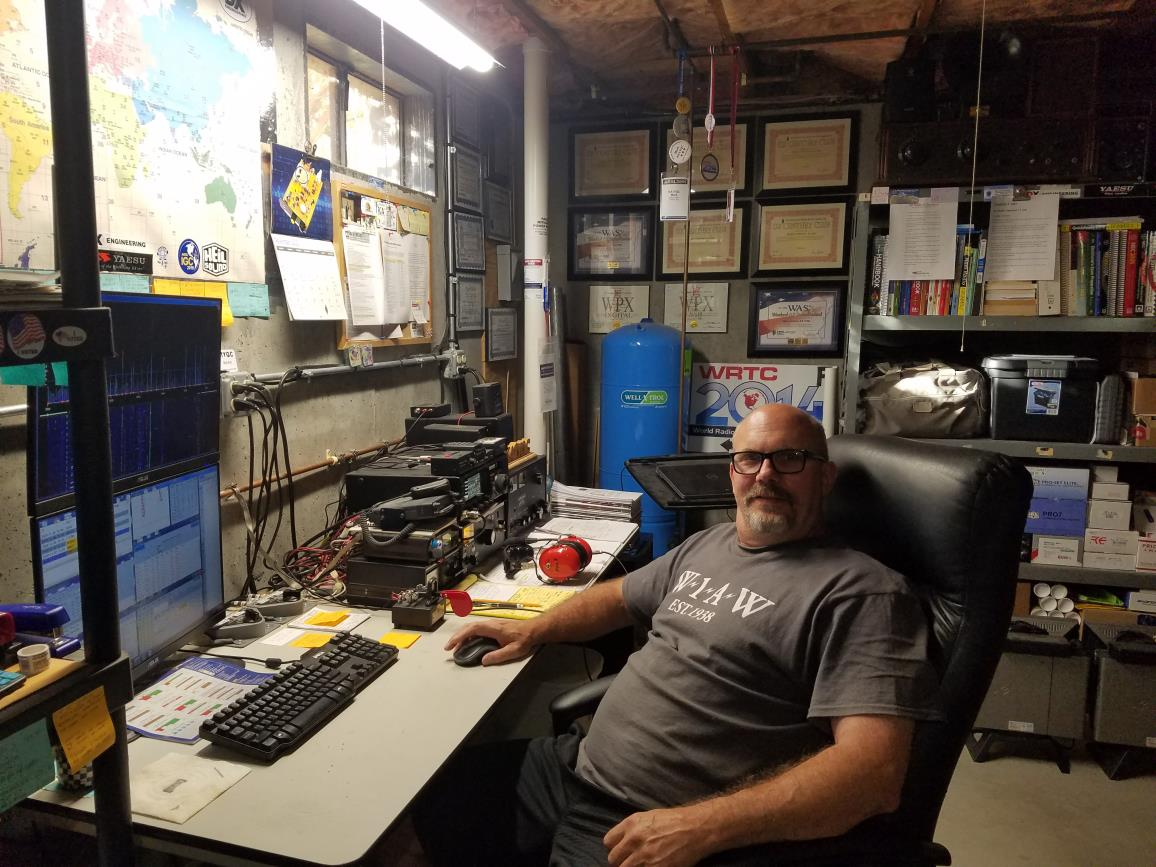 First I would like to thank Buz, AC6AC, for nominating me for CWops membership as well as doing an amazing job as my advanced CW Academy advisor. Also I would like to thank Ed, K6HP, my Level 1(beginner) advisor who encouraged me at the start to stick with it and reap the benefits of this amazing mode. One last thank you to Bill, W3PNM, who had to put up with me for not only my Basic class but also my Intermediate class as well. All the advisors that helped me along the way were patient, encouraging and amazing. What an awesome experience CW Academy has been for me with not only the advisors but the students as well. I started the academy in September of 2019 and finished in November of 2020 having graduated all four levels.
I was first introduced to ham radio after watching my uncle Dave, W1DWF (formally WB1FCV), make contacts all over the world having no more than a wire antenna. I was probably 10 or 11 years old and hooked from the start. In 1991 I managed to struggle through the 5 wpm to obtain my Novice ticket. At the time, that's where my CW journey started and ended. Pretty soon after beating the phone and digital modes into the ground I sort of lost interest in ham radio. I always wanted to be a CW operator but always got frustrated when I maxed out at around 8-10WPM. Enter CW Academy!
I am married and have two wonderful children who show absolutely no interest in ham radio, as much as I have tried. It's tough to compete with cell phones and video games. I am a licensed electrician and have had my own business for the past 10 years but have been in the business for around 30. I am also involved in Scouting with both my daughter and son.
I enjoy contesting, award chasing, DXing and portable operation from my campground in southern Rhode Island. Adding morse code as my now primary mode has been awesome and again, I can't thank all the advisors enough that helped me along the way.
Lastly, I would like to thank the hams that sponsored me so that I could be a member in this elite and prestigious club. I look forward to the CWTs every Wednesday and hope to work as many members as possible.
This biography is what appeared in Solid Copy when the member joined CWops.