CWops# 2524, from Wolfsburg , Niedersachsen , Germany.
---->
View on Google maps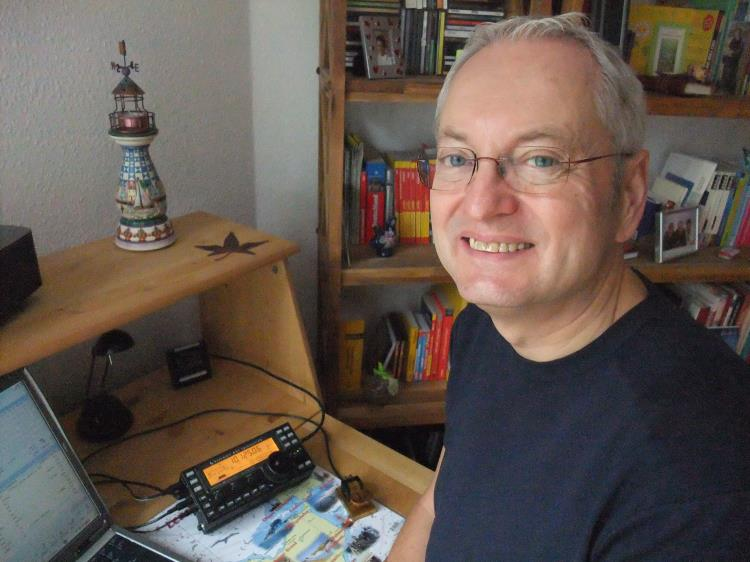 Born in September 1952, I'm retired now 2 years ago. As a lecturer I worked the last 20 years in the special field of Nondestructive Testing.
I am located in Wolfsburg, Lower Saxony. The town is better known as VW Golf city.
In an age of 12 years I got contact to the amateur radio group in my hometown Schoenebeck. We learned 2 times per week CW in the range of 40 to 60 CPM and we build a simple receiver, the 0-V-1 with 2 tubes. Wow, that was great to hear the CW signals on 80 to 20 meters. With 13 years I passed the exam for my licence, unfortunately I had to wait until 14 to get the paper. My first call was DM4XTG. CW is my passion and soon I joined the HSC (No. 611). Besides the amateur radio I started in the radio youth team of the DM Radio Club. Several times per year we improved the CW capabilities up to 160 CPM and we took part on international contests in different European countries.
I enjoy to build homebrew equipment and antennas, different types of operating, taking part on contests, hunting awards and outdoor operating. Mostly I worked on the coast near Lighthouses or Maritime Mobile from the light vessel Elbe 1. Often the cruise took place from Cuxhaven to Helgoland Island and back. It's amazing on sea inside of great pile ups.
Other interests are outdoor walking, hiking, music and books.
But all this is far behind my family, my wife Silvia, the daughter Nicole with the wonderful grandchild Lennart and my son Florian, OE3OCF.
Many thanks to Bud, AA3B, for my nomination and also for the sponsors who supported the nomination. I'm so proud to be a member of CWops.
Looking forward to seeing you on the bands.
This biography is what appeared in Solid Copy when the member joined CWops.