CWops# 3112, from Hermiston , OR , USA.
---->
View on Google maps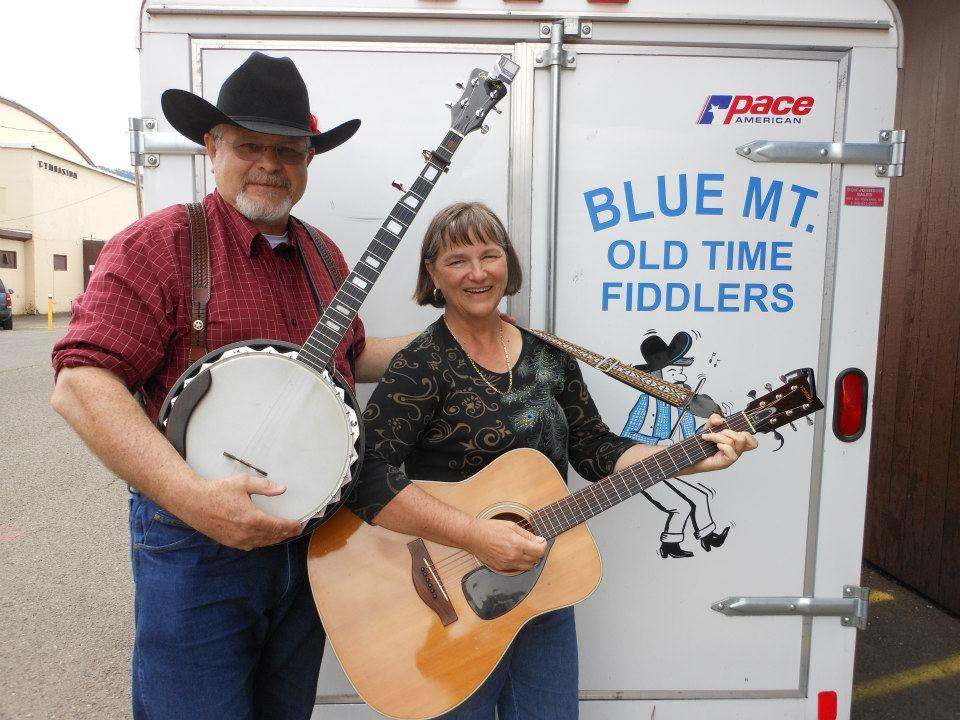 I especially want to thank my CW Academy advisors who mentored me through learning not only CW but how to be a CW operator. They were Beginner – Pete Bergstrom, K6PB; Basic – Jim Aigner, N7MU; Intermediate – Nian Li, WU6P; and Advanced – Phil Schechter, NE0S. I regularly reach out to Pete and Jim for advice and information. I enjoy working them when I can and hope that I do not embarrass them too much when they hear my fist.
I also thank NE0S for nominating me for membership and W0OJ, N7MU, NJ6Q, K1DJ, W6SX, AA3B, K4TZ, K5UV, and any others that I may have missed for sponsoring me. I was truly amazed that so many of them were comfortable in sponsoring my membership; most only knowing me via CW contacts.
I have long been interested in radios and communications. When I was a Cub Scout I built my first radio; yep a crystal radio. With careful tuning I could hear two commercial radio stations from the community I lived in. As a Boy Scout I learned, and promptly forgot, Morse code to earn a merit badge. I also built a single tube receiver for another merit badge; and with careful tuning I could hear the same two commercial radio stations. In high school I was always around the electronics lab or the physics lab; unless I was with my special friend who later became my wife. Yep I met my wife, K7MGO, in Latin Class in High School and we have been married for 51 years.
In 1969 I enlisted in the USCG and after boot camp was sent to Electronics Technician school. In a few short months I received enough training that I was sent to a ship where I was the only Technician aboard. I was tasked with maintaining and repairing all of the electronics on the ship including radar, sonar, transmitters, receivers, IFF transponders, and even the TV's in the Officer's Wardroom and on the enlisted mess deck. While aboard that ship I got to work alongside some of the best CW operators I have ever seen. They could copy code on a manual Royal typewriter using carbon copy paper to create triplicate copies of the message, drink a cup of coffee, carry on a conversation with me explaining what they were doing, and remain seated while the ship pitched and bucked beneath them. The tube receivers would change frequency as the ship rolled and the filaments sagged from side to side. These radio operators were truly great CW experts. They took the time to start my learning CW so that I could help them with their duties while underway. Sadly my career in the Coast Guard was abruptly sidelined and I was retired shortly after re-enlisting.
I started the journey to learning CW again during Covid. I found I suddenly could go nowhere and my activities went from busy every day and evening to doing very little. I worked a couple of special events during the first year of Covid; specifically the Route 66 and Thirteen Colonies events. I failed to get a clean sweep of the events because I did not know CW; even though I tested as a Novice, Tech Plus, and General in 1999 I did not know CW enough to work other stations Between getting my license in 1999 and the start of Covid in 2020 I had 10 CW contacts. I started the CWOPS Academy classes in January 2021. I finished the Advanced Class in February 2022. I now have over 4,000 CW contacts and I got clean sweeps in CW of both the Route 66 and Thirteen Colony events in 2021.
When I am not on the radio you may find me out mowing a field, working in our vegetable garden, doing a community service, cheering a granddaughter or grandson at a sporting event; I have two granddaughters who play(ed) softball, one granddaughter who was on the swim team, one granddaughter who wrestles, and one grandson who wrestles. All of the grands either play an instrument in their high school, middle school, or college bands and orchestra and all of them sing in their school choirs.
I may be at my fly tying bench working on something "guaranteed" to catch a fish or out using a fly to catch a fish. I might be at a Blue Mountain Old Time Fiddle show performing with the musicians on either a guitar, banjo, or Ukulele. In my spare time I work with the Winlink Development team as a alpha and beta tester and maintain the catalog for the team. I am a member of the Quartzfest planning committee and maintain the website for that function. I also maintain our church's website and do much of the video work and video editing/image preparation for services. Other than that I'm just a good ole' boy from Hermiston, Oregon where there are more sheep than cows, more cows than people, and more potatoes than grown in Idaho.
This biography is what appeared in Solid Copy when the member joined CWops.