CWops# 2566, from Paso Robles , CA , USA.
---->
View on Google maps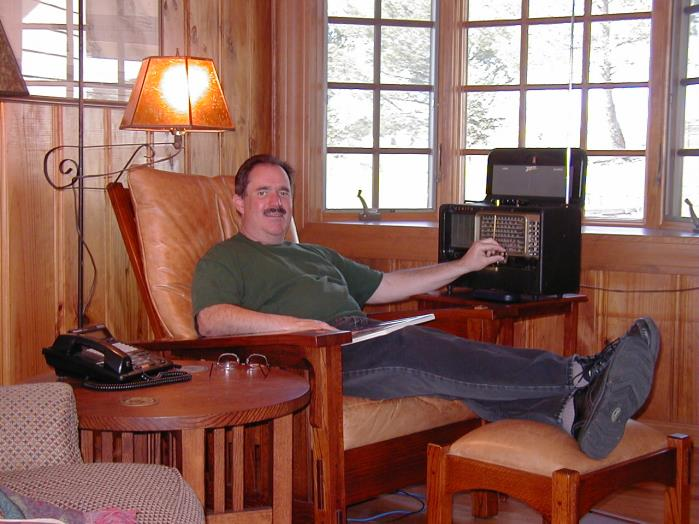 I was first licensed in 1971 as WN6MXT at the age of 15 in Berkeley, CA. I enjoyed CW a lot as a Novice and admired the higher speed operators I met at radio clubs and observed during Field Day.
Although I aspired to copy speeds greater than the 20 WPM that was required for the Extra, I didn't spend much time toward improving my CW skills until I met Rob K6RB at my young nephew's birthday party in Santa Cruz about 10 years ago. Rob enthusiastically told me about the new CWops and CW Academy and that sparked an interest. Fast forward 10 years, completion of the Advanced CW Academy class with K6RB as my advisor, and here I am: happy to be a new member and enjoying CW almost as much as I did as a Novice! Thanks Rob! I enjoyed the class so much, I was sad the night we finished the eight week session. We had a fun group and we all improved our skills a lot.
I'm a casual DXer and contester and I enjoy building and upgrading my station. Most of my good friends are hams whom I've met over the years.
My wife Jane K6HDX and I have lived in Paso Robles, CA (Central Coast) since 1999. We are fortunate to live in San Luis Obispo County which is amateur radio friendly- by County Code, we can install 50' towers with just a building permit! I have four Rohn 55 towers with various Force 12 and M2 antennas.
I retired from my day job as an RF engineer in the cellular industry 10 years ago and now spend much of my time managing a commercial radio site ("Radio Ranch") that we built, own, and have operated since 2001. We also provide commercial UHF trunking repeater service to local vineyards, ag suppliers, schools, and hotels. We're enjoying our retirement, travelling with our little Airstream trailer, especially to National Parks in the U.S. and Canada.
A big "Thank You" to the CW Academy advisors and students for helping to keep CW alive all over the world.
This biography is what appeared in Solid Copy when the member joined CWops.