CWops# 3041, from Canton , GA , USA.
---->
View on Google maps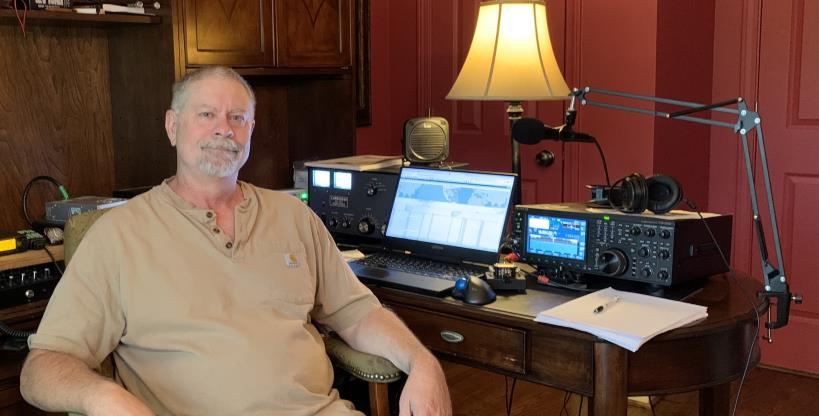 First, I'd like to thank my advanced CWA advisor Phil, W0OJ for nominating me and the sponsors who graciously took the time to check their logs for my call sign. I was originally licensed around 1973 as WN4VOO. One of the few memories I have of my dad, WB4VOP (SK), and I spending time together is preparing for the exams, code tests and later operating. My preferred mode back then was CW. I recall trying someone's plastic electronic paddle once, but very much preferred our straight key at the time. College, career, marriage and children led to a waning interest and my general class license, WB4VOO, expired in the 90's. I was licensed again early in 2019 as KN4TZJ but almost immediately acquired my vanity call sign. I often think I'd like a 1×2 call but I don't see any calls I really like becoming available and I get the occasional compliment on the call I have now so, who knows. I did a lot of FT8 at first but always knew I just wouldn't feel like a real ham unless I had at least a working knowledge of CW. After flailing around on my own for a while I took the CWA intermediate class in the fall of 2020.
I'm OK with the quickie RST, QTH, Rig, WX QSO's but in most cases I would really prefer at least a short rag chew, CW or SSB. Though most of my SSB ops are chasing POTA stations. On rare occasions I do some PSK31, AM or even SSTV. I'm a very noncompetitive contester preferring mostly CW events, including weekly CWTs and SSTs.
I've been a professional pilot since the mid 80's flying mostly corporate jets. I'm very happily married and a devoted granddad many times over. Other interests include all manner of history, science and nature programming, firearms, the US Constitution and experimental homebuilt aircraft.
I'm looking forward to being an active CWops member.
This biography is what appeared in Solid Copy when the member joined CWops.