CWops# 2731, from Flagstaff , AZ , USA.
---->
View on Google maps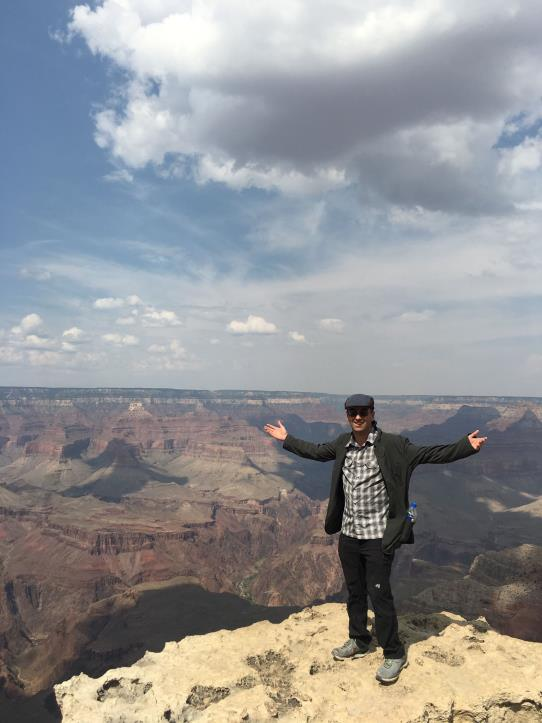 Licensed as a Technician in 2018, I have only recently begun to explore the exciting world of CW. After receiving my Technician license, I made it a point to join the local Ham Radio Club where I met a few individuals who used CW, one of whom recommended that I look into CWA. Having been a student with CWA in the Basic, L2, Intermediate, and Advanced class, I can say with confidence that the curriculum works; furthermore, the CWA curriculum not only works, but attracts strong students and excellent teachers.
CWT has been an excellent opportunity for me to practice my contesting skills – which I enjoy – but I have also found great experiences through assisting with various non-profit races, and emergency services. Having completed the prerequisite training, I was fortunate enough to assist with the Museum Fire in 2019 at our local Emergency Operations Center which was a great experience. Throughout the process, I could see the desire of hams to help their community.
Recently, I received my General license which I have been making good use of on 20m. As a new ham I admittedly still have a way to go with acquiring equipment. Currently I am running a 15m end fed half wave through a MFJ-949E into an Alinco DX-SR8T with a MFJ-403 keyer/paddle – basic but works for now.
Being a part of CWops is very exciting. I am looking forward to more CWT, ragchews, and the many opportunities that CWops holds.
This biography is what appeared in Solid Copy when the member joined CWops.