CWops# 3017, from Clovis , NM , USA.
---->
View on Google maps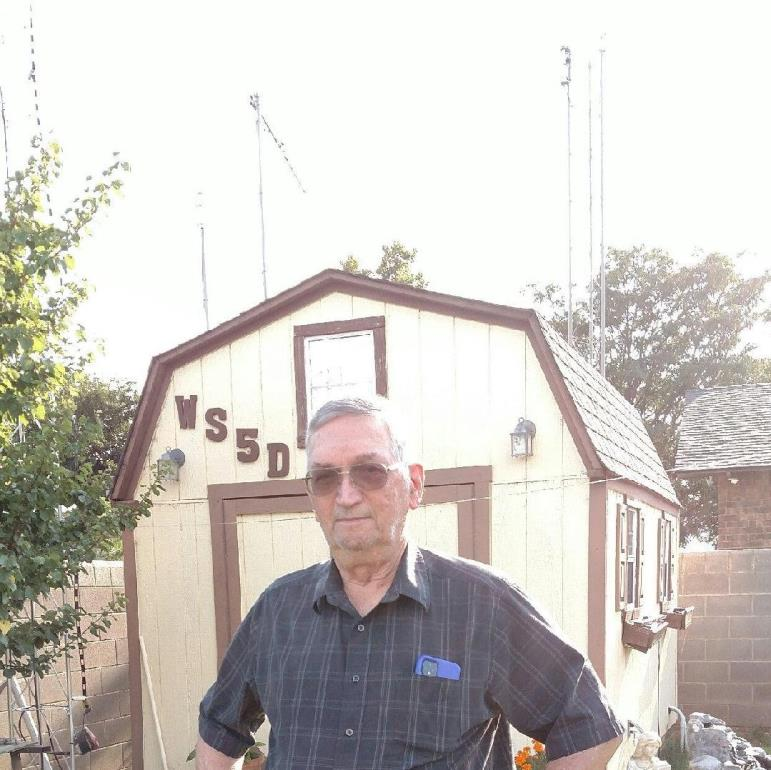 Many thanks to Hank (W6SX) who invited and nominated me for membership in CWops, and Jim (N7US) and Doug (K4BAI) who sponsored me. I had been working very hard on improving my skills for the last year, so the invitation was very welcome.
I first became a ham in 1968, shortly after leaving the Air Force in Fort Walton Beach, Fl. I took the Technician test, written and 5 wpm code standing at the counter of the local ham radio store. After leaving the USAF, I worked in the defense industry as a contractor, servicing various radars, I was transferred to China Lake NWC in California to do much the same thing, except it was radars which simulated the Russian radars which controlled the SAMS in SEA. Many of the radars ended up with holes in the antennas from anti-radiation missiles.
I left the defense industry and went to work for the local phone company, mostly because of the job security. I did that until about 1980, when an offer came to get involved in the startup cellular industry, so I gave up job security for an exciting new career, going through 4 buyouts as the cell companies grew and swallowed each other. So, along about 2006, I turned 65 and retired. We relocated to Clovis, New Mexico to be near Rita's family. Having let my ham radio hobby lapse, I went to work and studied, and got my General, and a few months later, got my Extra. My first ticket was WB4NEU in Florida, then WB6IIB in California., then KE5RET here in New Mexico. I didn't like that call, so I applied for and received WS5D, which I plan to keep for a long time.
I never was really interested in CW until after retirement, but it became a bucket list challenge, so I went to work on it. I never had much success until I discovered the K7QO code course. I went through it twice and gained a good grounding in the code. Last year I got involved in CW Academy toward the end of the year in the Advanced class and all was going well, but, in January of this year, my wife suffered a pair of broken femurs, a bleeding ulcer, followed by a staph infection. I knew that, as I had become her primary care giver, study and practice time for CW was not going to happen for a while and I put ham radio aside. With great medical care, my learning to cook, clean, wash clothes, etcetera, she got pronounced fully healed by her excellent doctors in Sept. She was well enough by May, that I was able to return to the hobby and get back to work on the CW with her blessing.
So here I am, still working hard to continually improve my CW skills. The biggest problem I have run into in head copy is remembering callsigns long enough to type them in! But, even though this is probably age related, I am making good progress in that regard. I am enjoying ham radio and especially, the CW. It is challenging and satisfying to achieve each level.
This biography is what appeared in Solid Copy when the member joined CWops.