CWops# 3108, from Omegna , Verbanin , Italy.
---->
View on Google maps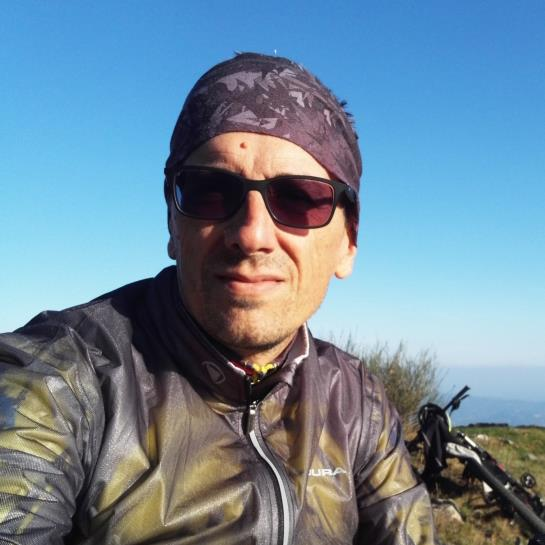 Hello dear friends and many thanks for letting me join this great Club, I'm really proud of this.
Here is IU1MRY Fabrizio from Omegna, a small and beautiful town in the northwest of Italy, right on the sides of the Orta Lake and near the Italian Alps.
First of all I wish to warmly thank my dear Friends Salvo, IK7UKF; Benvenuto, I8QFK; Carlos, IK1YRA and Luigi, IZ4KBW for sponsoring me and also for honouring me for their friendship.
I'm licensed since 2019 and after that I soon started to learn CW, first on my own and after with the support of our fantastic Telegram Group called CW_QRS_Italia.
After two years of commitment, now I'm really enjoying this fine art and the gift of many new friends on the bands.
I really love ragchewing most of all and, although my station is really humble, I like so much to meet my friends in long QSOs. Furthermore I'm honoured to be member of some others well known CW Clubs as HSC, Marconi Club, SKCC.
My actual RTX are a Yaesu FT450D and a Yaesu FT817ND; I own some good keys that I hope will become more and more used. At the moment, my favourite are Marconi PB213 replica by G0NVT, DK10 Czech Army straight key, Junker straight key given to me by a good friend. I also use some paddle keys like Kent single lever and Schurr Profi and a nice bug key, a Vibroplex Champion made in 1963.
Besides CW my other great passions are the outdoor activities like mountain biking, hiking and generally being outside in nature, where I always bring my handheld radios to stay in contact with friends and often with my father I1GHN, Mauro, who is one of my main supporters.
Now I'm focusing on QRQ and High Speed Telegraphy, but always with patience and respect because, as my friend Ben I8QFK often says: "After all it's only a game, but is a serious game."
This biography is what appeared in Solid Copy when the member joined CWops.